Uwe Boll Curses Crowdfunding And Hollywood In Mad Video Rants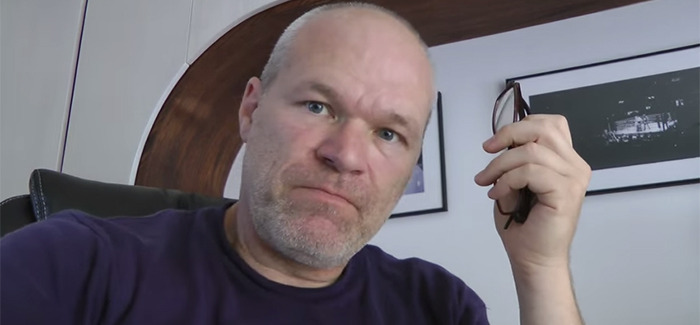 Is Uwe Boll a master short film director in disguise? Most film audiences couldn't name even half of the ten features released since 2010 that bear Boll's name, but hundreds of thousands have already watched his latest short YouTube video. That's because the video is one of two in which an angry Boll rants against crowdfunding, Hollywood, and entitled movie stars.
The prod here is a set of failed crowdfunding campaigns for Rampage 3. One campaign failed on IndieGogo, raising just over six thousand dollars out of its goal of one hundred thousand dollars Canadian. The other is far from its goal on Kickstarter, with a few days left to go.
One video ends with Boll identifying with the main character of Rampage, repeating his mantra "kill the rich." In the other video, he says "I have enough money to play golf for 'til I'm dead," which counts as "rich" to most everyone else. Mixed messages there, but Boll has certainly ensured that we're all aware of Rampage 3. Watch both Uwe Boll rant videos below.
Boll posted both videos to YouTube. This first one is driven by the underperformance of his current Rampage 3 Kickstarter campaign. Note that this campaign has three days left before it is done, and has raised half its money at this point. With the exposure it is getting now, its possible the campaign could become successful.
Note that these videos feature language that is very unsafe for work.
And this one, well, it's just an open fire hose wildly spraying vitriol.
Here's Boll's fundraising trailer for Rampage 3, showing off what we're all missing if he does abandon the project.