Matt Damon Counts The Days In Two New Images From Ridley Scott's 'The Martian'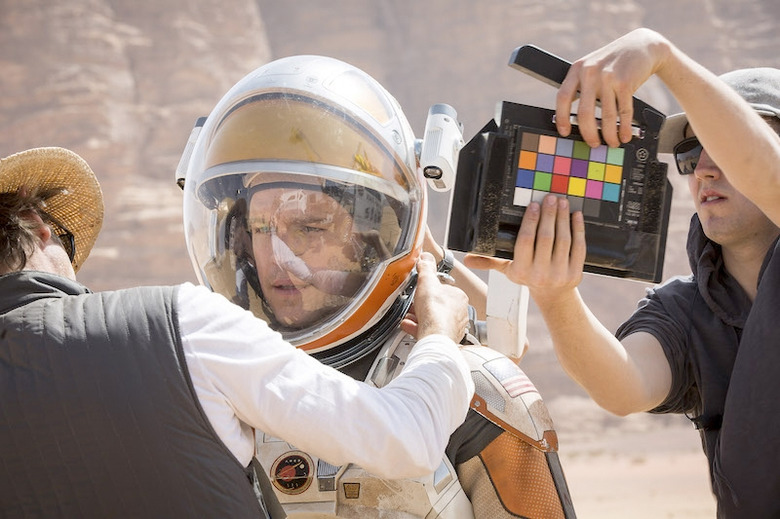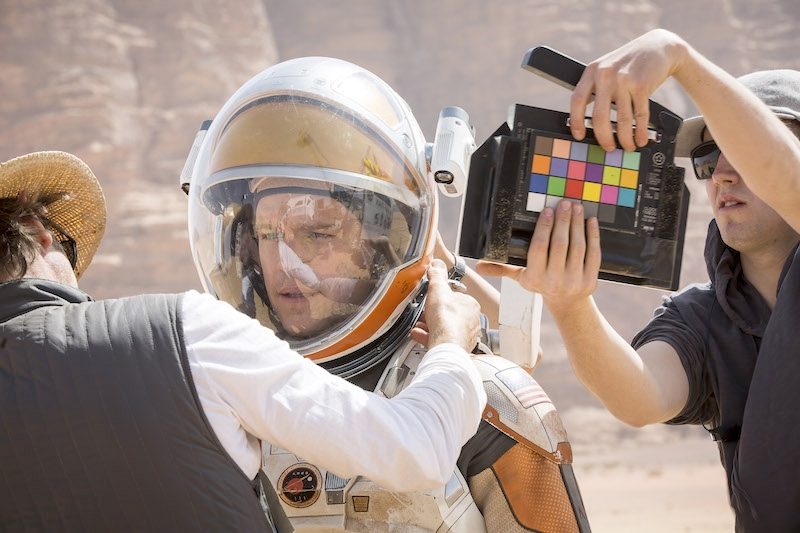 Just last month, the first images from Ridley Scott's sci-fi drama The Martian surfaced, showing off Matt Damon stranded on Mars. We're not sure when the first trailer will pop up, but now we have another glimpse at the film as two more photos have surfaced, one with our first look at The Newsroom star Jeff Daniels in the film as well.
Check out The Martian photos after the jump!
Thanks to Reddit for bringing these two new images to our attention.
As you an see, in one of the photos, Matt Damon seems to be counting the days that he's been left on stranded on the planet. It appears he's up to 183 days, or about half of a year. That's a long time to be stuck anywhere, let alone another planet where you're the only living human.
The other photo shows off Jeff Daniels as the director of NASA, back on Earth, likely trying to figure out how to get his stranded astronaut back home. This should be a good role for Daniels, but there's a part of me that thinks Ed Harris should always be the superior from NASA thanks to Apollo 13 (as well as his voice role as the same character in Gravity)
Still no sign of Jessica Chastain, Kate Mara, Michael Peña, Kristen Wiig, Chiwetel Ejiofor, Mackenzie Davis, Sean Bean, Donald Glover and Naomi Scott in the Drew Goddard-directed film, but we'll end up seeing them soon enough as more glimpses of the film turn up online.
Six days ago, astronaut Mark Watney became one of the first people to walk on Mars.
Now, he's sure he'll be the first person to die there.
After a dust storm nearly kills him and forces his crew to evacuate while thinking him dead, Mark finds himself stranded and completely alone with no way to even signal Earth that he's alive—and even if he could get word out, his supplies would be gone long before a rescue could arrive.
Chances are, though, he won't have time to starve to death. The damaged machinery, unforgiving environment, or plain-old "human error" are much more likely to kill him first.
But Mark isn't ready to give up yet. Drawing on his ingenuity, his engineering skills—and a relentless, dogged refusal to quit—he steadfastly confronts one seemingly insurmountable obstacle after the next. Will his resourcefulness be enough to overcome the impossible odds against him?
The Martian hits theaters on November 25th this fall.