'Power Rangers' Director Says The Script Is 'Mature But Playful'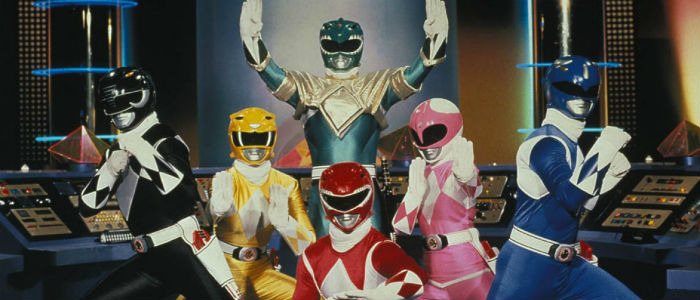 Back in April we learned that Project Almanac director Dean Israelite was being brought on board Lionsgate's big screen reboot of Power Rangers, based on the long-running action adventure series that has seen countless iterations over the years. Then more recently, the film was pushed back from a 2016 release to an eyebrow-raising January 2017 debut. But Lionsgate assured us it wasn't anything to worry about.
Now Israelite has spoken a little bit about what to expect in an interview where he refers to the script for a Power Rangers movie as "mature but playful." Hear more about the Power Rangers script after the jump!
According to the director, the script is already in good shape. Israelite told IGN:
"I read the script and was really surprised by it and thought there was a really cool, contemporary, mature but still playful, buoyant and fun take on the material, and was updated in a really interesting way. It had this wonderful character that's essential to going on a fantastic adventure. I was instantly drawn to it.
I remember it as a kid. I grew up with it in South Africa. When I opened the script I had no idea how it was going to be updated, and I was really impressed by it. So I put a really big presentation together, because I needed to win the job. There were a lot of guys going out for it and saw the potential in it, so I put a really big presentation together and was lucky enough to get the job. We're in sort of a soft pre-production right now, doing a lot of design work and reimagining the world. It's really cool and exciting."
In addition, Israelite said they're starting to cast the film now, and shooting will begin before the end of the year. There should be announcements coming "in the next few months," so we'll keep our ear to the ground for more. Comic-Con next month wouldn't be a bad time to make some announcements. There's surely plenty of fans, young and old, who will be in attendance and paying attention across the country to what comes from the convention floor.
Anyway, otherwise all we know is that the script comes from Zack Stentz and Ashley Miller (Thor, X-Men: First Class), and it will be a reinvention of the long-running franchise. Somehow it will keep the mythology of the previous iterations of Power Rangers intact as well.
If somehow you're unfamiliar, it will follow a group of ordinary high school kids find themselves infused with extraterrestrial powers and must harness those powers as a team to save the world. The previous versions have been the same general idea with the teens using giant robots called zords to fight huge monsters wreaking havoc on the town of Angel Grove. It's easy to see how this could have some Pacific Rim-like qualities but we'll see what happens. Power Rangers arrives on January 16th, 2017.
Is anyone out there excited about Power Rangers?