8-Part Showtime Miniseries Will Precede 'The Stand' Movie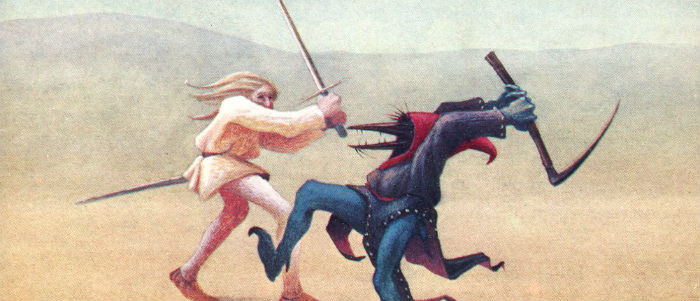 The epic nature of Stephen King's The Stand has meant that a big screen adaptation is all but impossible. Several filmmakers have tried and failed to condense the lengthy story – which is about a plague that destroys the world, and the battle between good and evil that follows - into a single movie. All have failed.
Josh Boone, director of The Fault In Our Stars, is the current director attached, and it seems his film won't face the same failure. In fact, the project just got a lot bigger. Boone, Warner Bros. and CBS Films are reportedly talking to Showtime about airing an 8-part miniseries of The Stand that would act as a lead up to The Stand movie, which would hit theaters after the series ends. The Wrap broke the exciting news. Boone originally was going to do The Stand as one three-hour movie. Then there were rumors of four movies. But, if this deal happens, he'll get to tell the full story in a way that's not only unique in a media sense, but in a storytelling sense too. To be clear: Josh Boone is said to be the writer and director for the TV mini-series, as well as the film.
According to The Wrap, Boone is going out to A-List stars for the project (Matthew McConaughy has long been rumored) and will likely get them. Many stars have warmed to the idea of a TV miniseries thanks to the success of shows like True Detective, and to then follow that up with a movie would be the best of both worlds.
As for why The Stand would be on Showtime and not HBO (which is owned by Time Warner along with Warner Bros.), The Wrap details complications due to the fact CBS Films shares the rights to King's book. Since Warner Bros. was going to distribute the film, CBS would get the TV end. And yes, this is an idea similar to one that was once floated for King's The Dark Tower, but that never happened.
Fans of The Stand are sure to be excited by this news as it'll give an A-list production a lot more room to delve into the complex, massive ensemble story. As for how the movie would account for people who didn't see the previous eight hours, that's a creative decision you can be sure everyone is thinking about.
What do you think about this way to adapt The Stand?