Page 2: If You Could Go Back In Time And Watch A Film With An Original Audience, Which Movie Would It Be?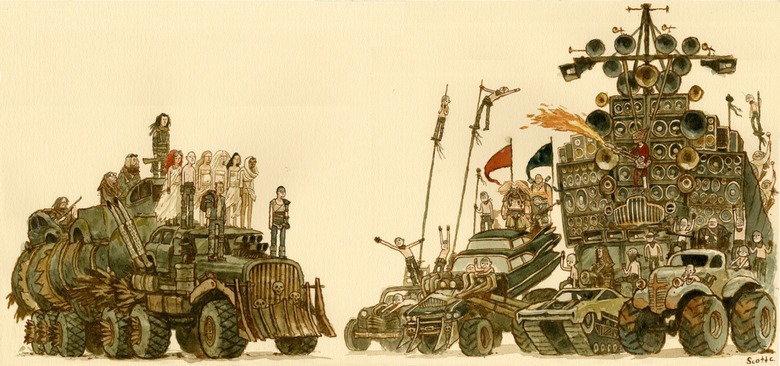 Page 2 is a compilation of stories and news tidbits, which for whatever reason, didn't make the front page of /Film. After the jump we've included 36 different items, fun images, videos, casting tidbits, articles of interest and more. It's like a mystery grab bag of movie web related goodness.
Header Photo: Scott C's amazing Great Showdown tribute to Mad Max: Fury Road
The Invisible Man: An Interview with Mondo Art Director Mitch Putnam2015 Will Be The Year Of Alicia Vikander
Genderswapped Slave Leia with balloon-twisted Jabba
The 50 Coolest Pixar Easter Eggs of All-Time
R2-D2 is a Dude, Right? And Other Musings On Gender And Technology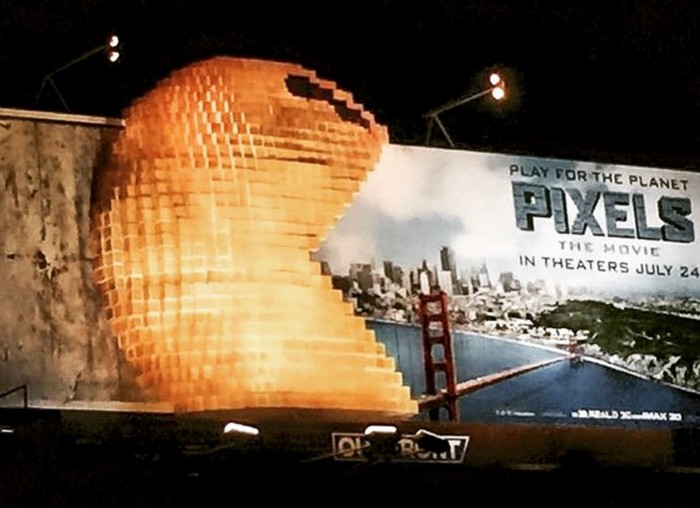 The Pacman eating through his billboard
NO, THE MATRIX DIDN'T RUIN SCI-FI
Why Platinum Will Be Worth More Than Gold In An Automobile Dystopia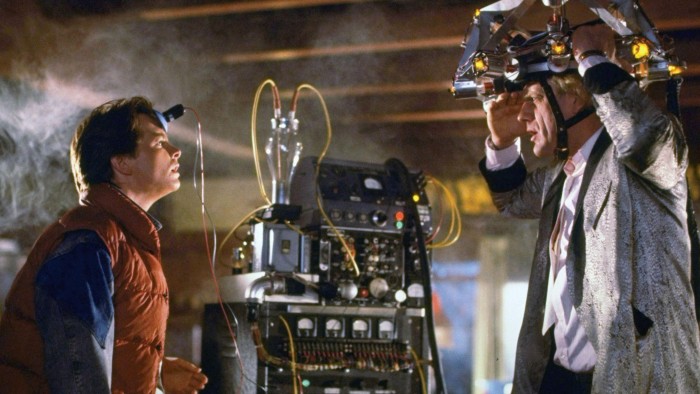 Daily Blog Post from Editor Peter Sciretta:
If You Could Go Back In Time And Watch A Film With An Original Audience, Which Movie Would It Be?
Okay so today's miniblog topic came from a Reddit thread I came across that asked the same question: If you could travel back in time for the only purpose of experiencing/watching a film with the original audience opening weekend, which movie would you travel back in time to see? ITs not as simple of a question as you might think.
My first inclination is that I would travel back to 1985 to see my favorite movie Back to the Future on the big screen. I have seen the film on the big screen, but only in retrospectives. The first time I experienced the film was on premium cable, and then many times on VHS before finally seeing a film print in my 20's. But I'm not sure that experience would be the greatest possible one I could choose.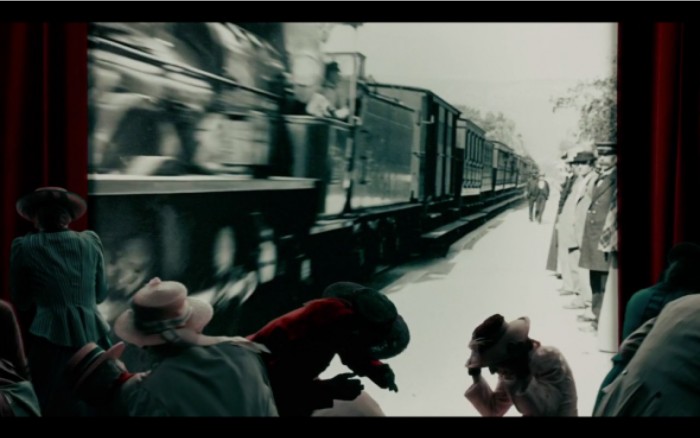 My second thought is to go back for something far more historical, like the Arrival of a Train at La Ciotat (which you've probably read about in film class or learned about in Marin Scorsese's Hugo). It would be interesting to see an audience react to one of the first projected movies, and see if they actually did freak out as the train approached the screen. But that would be a short screening, so maybe something else...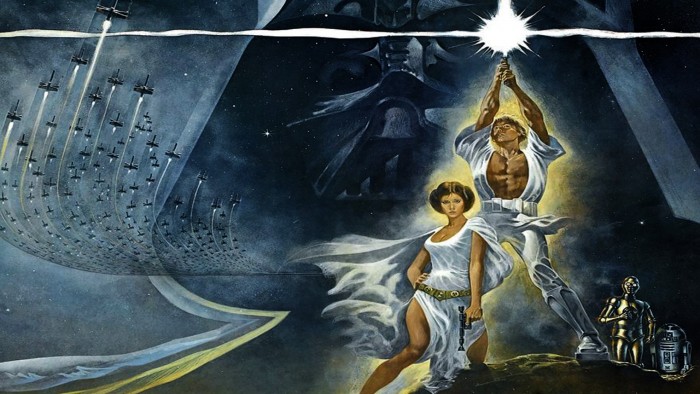 Maybe Star Wars, which came out before I was born. How cool would it have been to experience the opening screening on opening weekend? I can't imagine the feeling in the air at that screening or the reaction from that crowd. It would be very cool indeed, but maybe not the best possible choice?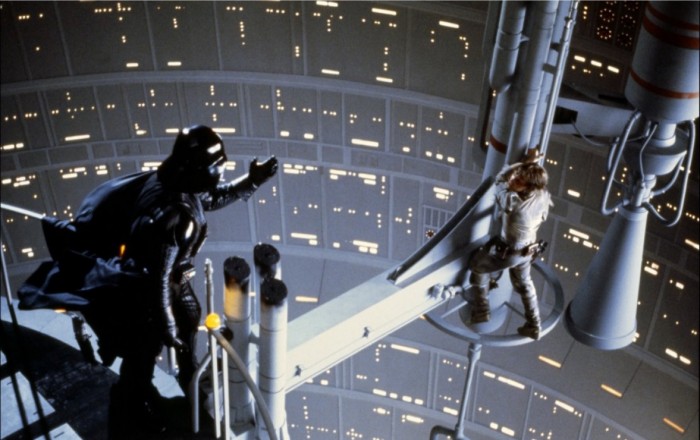 But I think my last and final choice would have to be Empire Strikes Back. I imagine people were much more excited for the sequel than the original Star Wars, so while it would lack the surprise over the effects and spectacle it would pack a surprise punch in the reveal of Darth Vader's true identity near the end of the film. It would be cool to experience that fresh with an audience that has no idea. In a previous Page 2 blog, I brought up that many people of my generation knew about the classic spoilerific "I Am Your Father" line before ever seeing Empire, and yes I still believe the story point still has the same impact even with knowing the spoiler — but how cool would it be to see it with a room of people who live in a world not expecting it? And also that cliffhanger ending... that might make the ultimate movie screening for me to travel back in time to.
So let me put the question out to you the /Film readership — what movie screening would you travel back in time to see? Leave your choices and explain why in the comments below!
Okay guys, lets get to today's edition of Page 2.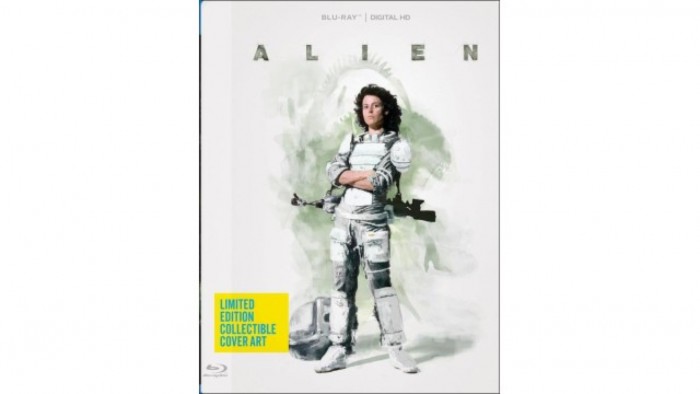 Collectible Movies with Limited-Edition Cover Art
5 MOVIES THAT SOMEHOW EXIST IN THE ENTOURAGE UNIVERSE
Jurassic Park: The 1990's Kid RemakeJurassic World Adviser Says The Movie's Science Is Possible Today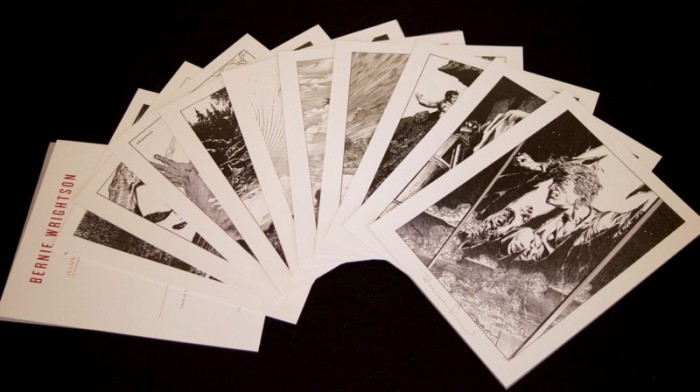 Bernie Wrightson's THE STAND letterpress portfolio- on sale info!
Uh-Oh... TK-421 Leaves His Post – Gets Arrested Outside Massachusetts Elementary School
First Look at The Strain Season 2
MPAA Chairman Chris Dodd Extends Contract to 2018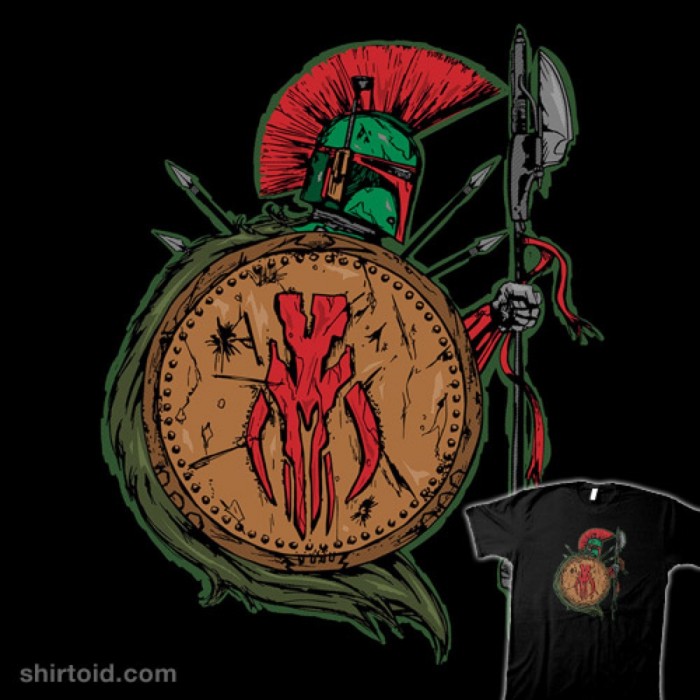 Boba Fett Spartan t-shirt
Amazon's Fire TV is a hit among US consumers, says report
Real Star Wars: Return of the Jedi Speeder Bikes
Elisabeth Moss listened to 'Stayin' Alive' during iconic 'Mad Men' scene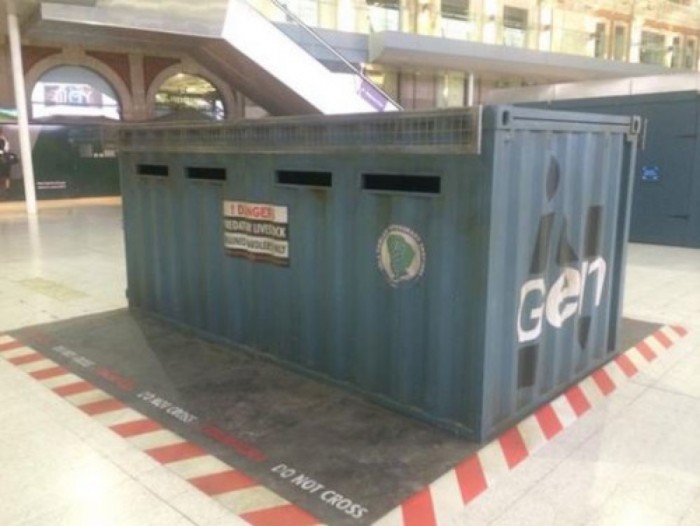 Universal UK are doing a bit of Jurassic World marketing activity at Waterloo Station today
'Better Call Saul's' Jonathan Banks Remembers His Start as a 'Music' Man
The Goonies "Truffle Butter Shuffle" RemixColin Farrell Talks 'True Detective' Season 2 at Maui Film Festival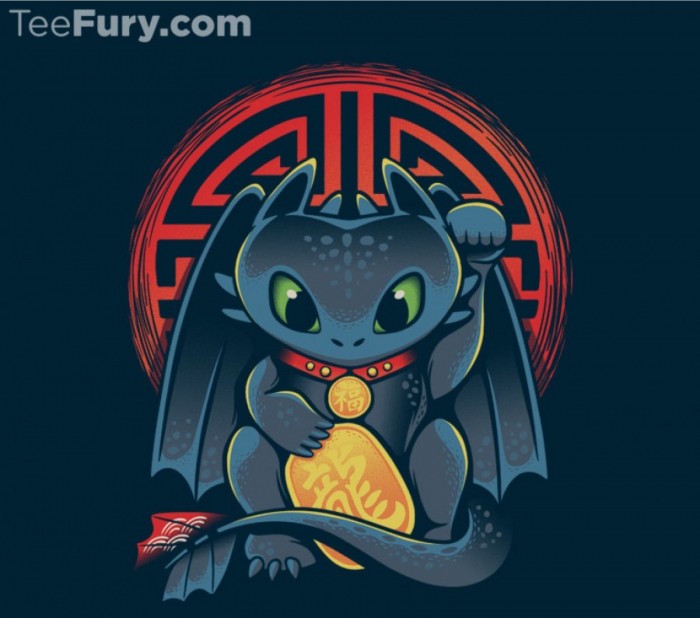 Maneki Dragon t-shirt
Bones: Angela's Real Name Exposed
Emotions Of Pixar
Jennifer Kent to Direct 'Alice + Freda Forever' Adaptation
600 years of the U.S.S. Enterprise in less than a minute
Hannibal' Showrunner Bryan Fuller Says Season 3 is the 'Series I've Always Wanted To Make'
An Exhaustive Guide To Building Your Own Rolling Star Wars BB-8 Droid
Leonardo DiCaprio, Michael Bay Team for Rwandan Cycling Movie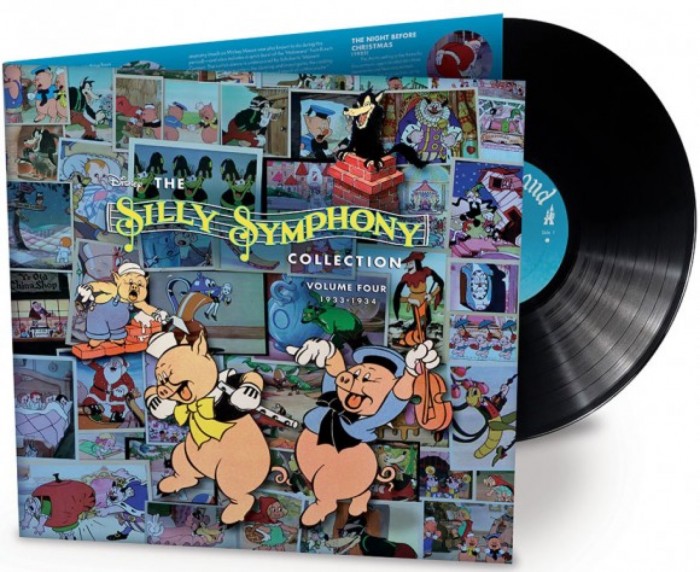 Disney To Release Restored Silly Symphony Soundtracks on Vinyl
The Emotions of Disney?-Pixar's 'Inside Out' Come to Disney California Adventure Park June 19
See what San Andreas looks like without special effects
'Meg': Giant Shark Thriller Finally Happening at Warner Bros?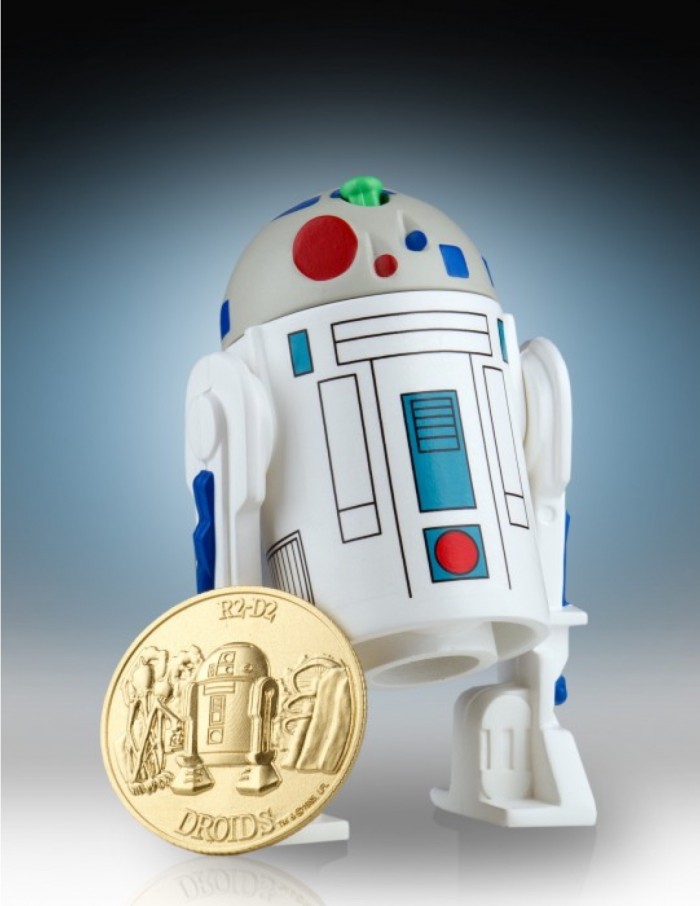 R2-D2 Droids SDCC 2015 Exclusive Jumbo Figure
Theme park Attraction attendance report released for 2014
What San Andreas gets right about West Coast fears of "The Big One"
Ennio Morricone Says "The Standard Of Composition For Film Has Deteriorated"
Walt Disney documentary coming to American Experience on PBS – first trailerJeffrey Dean Morgan Wants to Return to SUPERNATURAL
If you have any interesting items that we might've missed that you think should go in /Film's Page 2 – email us!