'Black Coal, Thin Ice' Trailer: Top-Notch Performances Propel This Tale Of Murder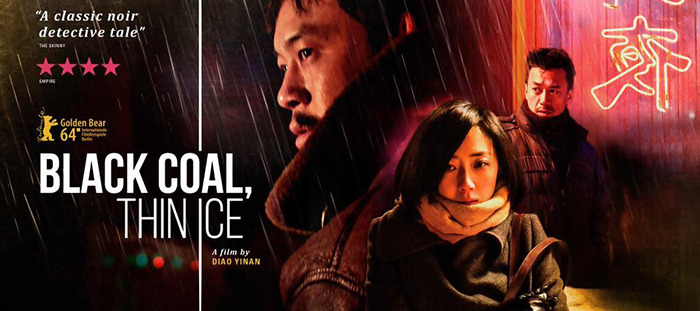 The noir Black Coal, Thin Ice won the Golden Bear at the Berlin Film Festival in 2014, but the US still hasn't had a chance to see writer/director Yi'nao Diao's highly praised film. The story follows two an ex-cop who digs back into an old and unsolved murder case when a new killing is discovered that uses the same specific methodology as the old. Linking them is a woman whose connection to the murders is at first uncertain.
Lead performers Wang Xuebing, Liao Fan, and Gwei Lun were signed out for their work in the film, and Black Coal, Thin Ice has been called a multi-layered story that transcends genre.
See the Black Coal, Thin Ice trailer out of the UK below.
Black Coal, Thin Ice hits UK theaters today. Trailer via StudioCanal.
Winner of the Golden Bear at the Berlin Film Festival last year, Black Coal Thin Ice, by acclaimed Chinese director Diao Yinan, follows Ex-cop Zhang Zili – seriously wounded five years earlier while working on a gruesome coal-plant murder case and forced to retire from the police force due to his injuries. Five years later, the killer strikes again, and Zhang, now a factory security guard, is determined to redeem himself and solve the case on his own. Leading his own investigation, he soon discovers that all of the victims seem to be related to a mysterious woman named Wu Zhizhen who works in a dry cleaning shop. As he attempts to find out her dark secrets, Zhang finds himself falling for her but, in uncovering the truth, ends up in great danger. Enhanced by the art direction from Liu Qiang (we're taken through a series of wonderfully seedy bars, police stations and assorted holes in the wall), Yinan delivers an incredibly tense and riveting detective story.