'The Babadook' Helmer Jennifer Kent To Direct 'Alice + Freda Forever'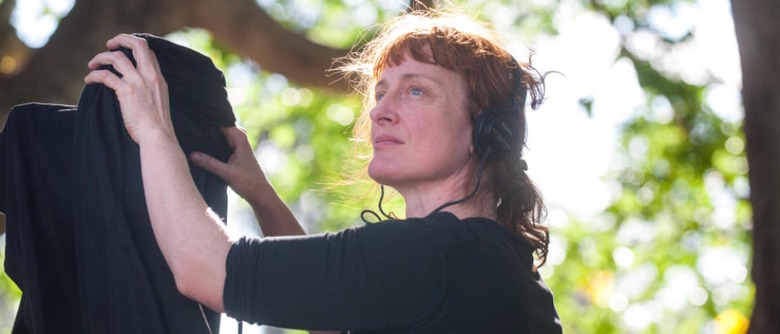 We've been waiting on pins and needles to see how Jennifer Kent would follow up her masterful first feature The Babadook, and now we have our answer. Kent will write and direct Alice + Freda Forever, an adaptation of the non-fiction book by Alexis Coe.
The story centers around late 19th century romance between two teenage girls, which turns tragic and ends with one of them on trial for murder. More details on the Jennifer Kent Alice and Freda movie after the jump. 
Deadline reports Sidney Kimmel Entertainment has picked up the rights to Coe's book and set Kent to write and direct. Kimmel will produce with Greg Berlanti and Sarah Schechter (Supergirl, The Flash). Said Carla Hacken, who serves as executive producer, "From the moment we saw The Babadook, working with Jennifer became not only a priority but a passion."
In the 1890s, 19-year-old Alice Mitchell and 17-year-old Freda Ward fell into a romantic relationship. In order to get married, they hatched a plan to have Alice pose as a man. Before they could carry out the scheme, however, they were discovered and their families forbade them from seeing each other again.
Freda was able to move on, but Alice could not, and grows increasingly desperate. Ultimately, Alice killed her former lover by slashing her throat with a razor she'd stolen from her father. The murder became a national sensation. At the subsequent trial, a jury of "the finest men in Memphis" declared Alice insane and had her sent to an asylum. She died there a few years later at the age of 25.
Coe chronicled Alice and Freda's unhappy tale with over 100 love letters, maps, articles, historical documents, courtroom reports, and more. Her book was published in 2014 by Pulp / Zest Books, to strong reviews.
Alice + Freda Forever sounds like ripe material for Kent. With The Babadook, Kent showed that she had a talent for exploring the darker side of human nature, delving into truly ugly territory like depression, grief, rage, and parental ambivalence. And she did so in a way that was riveting, creepy, and even sympathetic.
The Babadook was an astonishingly assured debut, and earned Kent a lot of attention and acclaim. But she's taken her time figuring out her next move, quickly shooting down any possibility of a Babadook 2. Alice + Freda Forever sounds like a project worth her time, and it sound be exciting to see what she can do with it.