Godzilla: King Of The Monsters Now Officially A Japanese Citizen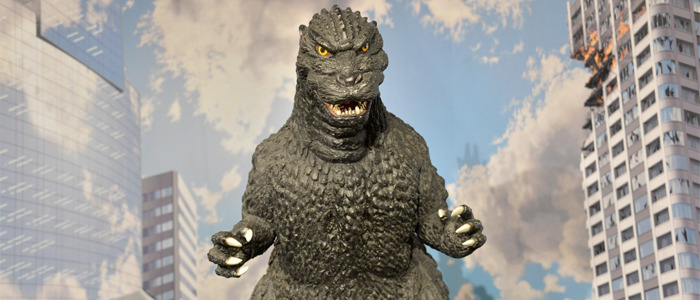 While people have to cut through endless red tape, fill out countless pieces of paperwork and wait weeks to become an official citizen of the United States, being a giant, fictional, radioactive lizard hasn't stopped the King of Monsters from becoming an official citizen of Japan.
In case you hadn't heard, when the Toho Cinemas Kabukicho/Hotel Gracery Shinjuku entertainment complex in Japan opened, one of the highlights was a full-scale Godzilla head that peeks out from the theater's rooftop. And since Godzilla is a permanent fixture there, he just had to become a citizen. Find out more about Citizen Godzilla below.
Rocket News (via The Wrap) reports that folks at the Shinjuku Ward have drawn up a special residency document that officially makes Godzilla a citizen of Japan, despite the fact that he's occasionally responsible for destroying parts of it. Here's a post from Twitter with the official document that's being handed out to people in the Shinjuku Ward office:
For those who don't read Japanese, here's what the document says:
Name: Godzilla
Address: Shinjuku-ku, Kabuki-cho, 1-19-1
Date of birth: April 9, 1954 [the year of the release of the very first Godzilla film]
Date of becoming a Shinjuku resident: April 9, 2015
Reason for special residency: Promoting the entertainment of and watching over the Kabuki-cho neighborhood and drawing visitors from around the globe in the form of the Godzilla head built atop the Shinjuku Toho Building.
Previous visits to Shinjuku Ward: 3 times; Godzilla (1984), Godzilla vs. King Ghidorah (1991), Godzilla 2000 Millennium (1999)
And ever since this document was created, there's been an influx of people who want a copy of Godzilla's proof of citizenship. It's a cute little tribute to one of the most iconic creatures in cinema's history and a source of great pride for the people of Japan. And maybe now Godzilla will be a little more careful about the buildings he destroys.