'Vacation' Trailer: The Griswolds Are Back For A New Generation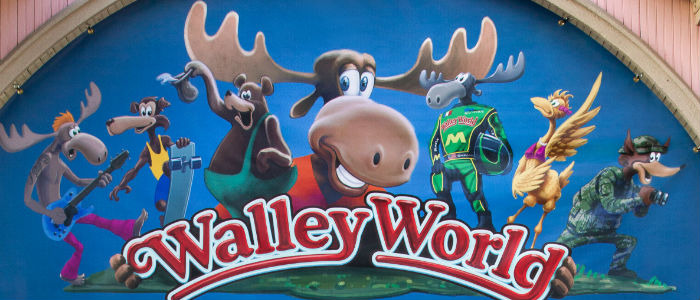 Several decades ago, Clark Griswold had a dream. His dream was to drive across country and take his family to a theme park called Walley World. As we remember, that didn't go too well. Now Clark's son, Rusty, who endured several frightening vacations with his father, is trying the same with his family. Vacation is back.
Ed Helms stars as the new patriarch of the Griswold family and though we've seen a red-band trailer for this new Vacation, now there's a green-band. It's a little tamer, but still really funny look at the sequel/reboot of the classic comedy franchise, directed by John Francis Daley and Jonathan M. Goldstein.
Watch the new Vacation trailer below.
Thanks to Yahoo for the trailer
Green band Vacation Trailer
There are similar beats to the red-band trailer, and even the use of the word "a**hole" which is odd for a green-band trailer, but you can tell Warner Bros. feels good about this one. The trailer is incredibly strong and funny and maybe a little over the top, but what would a Vacation movie be if it wasn't?
Here are the particulars from a previous write-up.
Christina Applegate also stars in the film as Rusty's wife, with Skyler Gisondo (Night at the Museum: Secret of the Tomb) and Steele Stebbins (A Haunted House 2) as their kids. In addition, Leslie Mann plays Audrey Griswold and Chris Hemworth plays her husband. Oh, and in case you didn't notice, Chevy Chase and Beverly D'Angelo are back as Clark and Ellen Griswold.
Directing the film is John Francis Daley & Jonathan Goldstein(writers of Horrible Bosses), working from a script they wrote based on characters created by John Hughes. It looks like these two have a bright future in directing comedies ahead of them.
Following in his father's footsteps and hoping for some much-needed family bonding, a grown-up Rusty Griswold (Ed Helms) surprises his wife, Debbie (Christina Applegate), and their two sons with a cross-country trip back to America?s "favorite family fun park," Walley World.
Vacation hits theaters late this summer on July 29th (that's a Wednesday).