Rumor: Jon Favreau And Matthew Vaughn Circling Solo/Fett Centric Star Wars Anthology Film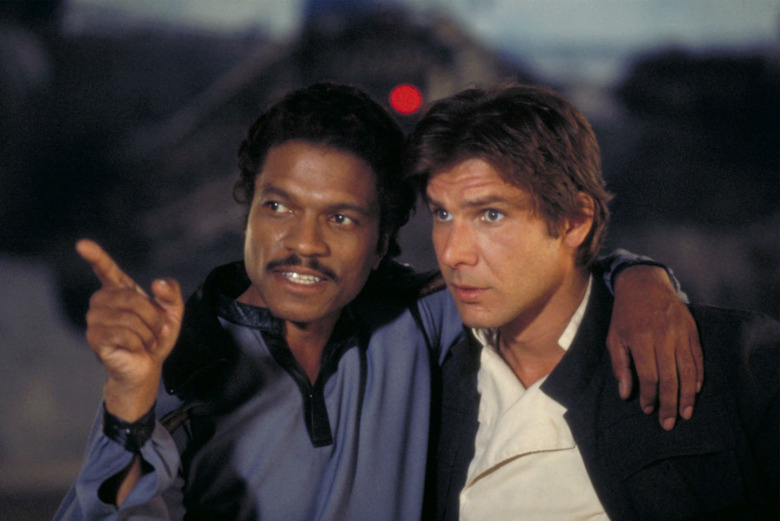 Over the past month, the second Star Wars Anthology film has been the subject of much debate. Josh Trank left the project and we heard that Boba Fett was going to be the center of the film. Now, a new rumor adds more to that Boba Fett news by saying Fett's rivalry with a certain smuggler named Han Solo between Episodes III and IV is the specific drive of the film. Among the characters who are part of that story? Lando, Chewbacca and Bossk.
But there's more. The report also says Jon Favreau and Matthew Vaughn, two directors who were right in the middle of talks to direct Star Wars Episode VII, are potentially circling the 2018 project.
And that's not it! The story says the third Anthology film could be that Yoda movie we'd heard about months ago too. Read more about this latest Han Solo Boba Fett Star Wars rumor below.
The rumor came from Schmoes Know, so consider this with a grain of salt. All the pieces almost feels like a rumor concocted and fed to the site just to link a bunch of other rumors we'd heard in the past. Or, maybe, it's the reason why we've heard all those rumors in the past.
Let's break this all down. We know Star Wars Anthology: Rogue One is a military-influenced film based on a long discussed Star Wars story. If that's the formula the Anthology films are going to take – genre specific, single story – a Han Solo and Boba Fett rivalry film fits. Apparently, Lucasfilm wants it to explore some of the underworld aspects of Star Wars, making this movie along the lines of a western. And the mysterious links between Han Solo and Boba Fett have been talked about for years. A Western-influenced film about a rivalry between two iconic characters? That's a very believable narrative.
What about Favreau and Vaughn? Both have reiterated time and time again they want to make Star Wars movies and this is the only one currently up for grabs. Each have worked with western or underworld elements and both either just completed, or are finishing, films. This movie doesn't need to go into production until later next year.
Finally, there the subject of an yet-to-be announced third Anthology film. If Rogue One was the military movie and the Han Solo Boba Fett film is a western, according to Schmoes, Lucasfilm wants the third one to explore the mystical side of the Star Wars universe. And that means Yoda. They report Anthology 3 will be an Yoda origin story, which has always been a huge question mark in the Star Wars universe. But that doesn't mesh with the Anthology formula, if we're to believe the Solo/Fett thing.
I'm thinking – and this is pure speculation – instead of a straight origin, you learn about it as a younger Yoda goes off on a specific mission. Maybe that mission links him and the evil we'll meet in the sequel trilogy. Remember this movie would be in 2020. Again – it's a different enough idea, with just enough familiar elements to make sense.
Lots and lots of cool Star Wars rumors to digest here. What do you think?