'Prison Break' Could Return As Limited Series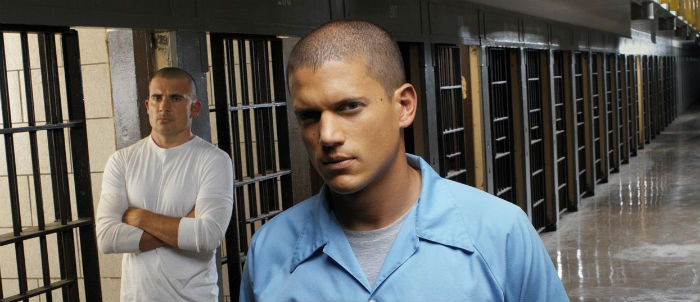 Back in 2005, Fox introduced a fantastic show called Prison Break. It was about a genius younger brother who purposelygoes to prison so he can break his older brother out. Spoiler alert, but the first season ended with them actually getting out of prison. And though they eventually did go back, once the "prison break" was over, Prison Break lost most of its luster.
Now the show that originally should have been a miniseries will be one. Fox is currently looking to bring Prison Break back in a similar way to 24: Die Another Day, as a limited series with original actors Wentworth Miller and Dominic Purcell returning. There aren't a lot more details beyond that, but read them below.
TV Line broke the news of the Prison Break return. According to their report, Fox is "developing" the idea and "it would span a dozen or so episodes and feature a closed-ended storyline." They also aren't sure it's actually going to happen, but it's in the works. Like with most TV, an idea and desire are very separate and removed from execution and getting it on the air.
Currently, Miller and Purcell – who played the brothers on the original show – are working together once again, on the CW's Legends of Tomorrow, where Miller is Captain Cold and Purcell is Heat Wave.
As for where the story could go, I doubt there's a way to top that first season. In a way, the best idea would be to almost remake it. The idea of a brother tattooing the blueprints for a prison onto him so that people wouldn't know he brought a map in was so fantastic. How do they top that this time? Do the brothers change roles? Basically, the creators just have to realize that it was the mystery and intrigue of actually breaking out a prison that made the show so intriguing, not any action beats.
What do you think about a Prison Break mini series?