'Layer Cake' Sequel To Shoot In 2016, According To Star Jason Statham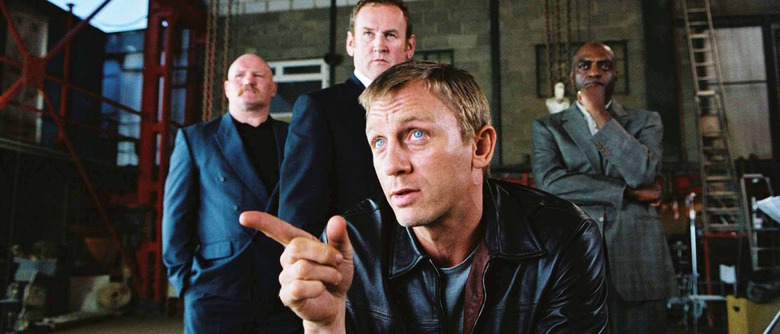 In Spy, Jason Statham plays a parody version of the over-the-top badasses he plays in most of his other films. But now it sounds like he's ready to return to playing it straight.
Statham confirms he's still set to star in Viva La Madness, the sequel to 2004's Layer Cake, for which he's also a producer. In fact, he says it's aiming to shoot in 2016. Get his Layer Cake sequel update after the jump. 
It was first revealed in 2013 that Statham was set to produce and star in a Layer Cake sequel, replacing Daniel Craig as the unnamed leading man. Viva La Madness is based on the book by J.J. Connolly, who also wrote Layer Cake.
We haven't heard much about the project since then, but Statham now assures Digital Spy that it's still on:
J.J. Connolly's written a great book called Viva La Madness, and we're taking that book and doing something great with it. He's such a talented writer... the book was incredible. I loved Layer Cake and this is [if anything] better.
The chance to work with someone of that calibre, do something back home, it's the most exciting thing on my plate... We're doing it next year, and it's full steam ahead. We're putting all the finance together, and we're off and racing.
Viva La Madness picks back up with the protagonist of Layer Cake, who has decided to retire to a sunny beach. Because there would be no movie otherwise, his plans are derailed when he gets sucked back into the vicious London underworld.
There are still a few big pieces missing from the Layer Cake sequel. As of now there's no announced director (Matthew Vaughn helmed the original) and no writer. But if the production keeps on target for a 2016 start, we should be hearing more news on those fronts soon.
Statham is coming off of one massive hit, the ensemble actioner Furious 7. He looks poised to have another in the Melissa McCarthy vehicle Spy, which opens next weekend.