Watch 'Predator' Fight The Knights Templar In Impressive Fanmade Short Film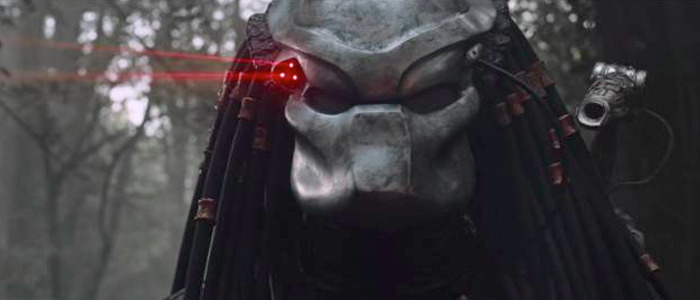 One of the most iconic movie monsters of all time is none other than the Predator. The alien hunter has been a force to be reckoned with for Arnold Schwarzenegger and plenty of other soldiers and killers on the big screen. Sadly, not all the films featuring the titular creature have been home runs. (We're looking at you, Alien vs. Predator franchise.) But it's hard to argue against the fact that they have delivered some pretty slick action.
While we're waiting for a Predator reboot/sequel from Iron Man 3 director Shane Black to maybe reinvigorate the franchise, we have something that should tide fans over for a little while. A Predator fan started a Kickstarter campaign awhile back to fund a short film called Predator: Dark Ages, pitting the thermal-sighted warrior against the Knights Templar. Now the short is finished. And, yeah, it's as awesome as it sounds. Watch the Predator: Dark Ages short film after the jump.
That 27-minute runtime might seem a little daunting, but it's certainly worth checking out on your lunch break or maybe as something to watch when you get home. If you're still not convinced to watch it, maybe this short logline will help:
"Throughout time the Predator has always looked for the greatest warriors to fight in battle, and with this short film we will see him put to the test against the some of the best history has ever seen, the Templar Knights. Their battle with the Predator is the thing Myths and Legends are made of."
Indeed, it's not hard to imagine some of the fantasy tales and lore about the knights of centuries ago coming face to face with something as deadly as the Predator, only to become nothing more than a myth. Predator would be regarded as nothing more than a demon to be dispatched. And if Schwarzenegger and his heavy artillery from the 80s had a hard time getting Predator to bleed, you can only imagine how hard it would be with a broadsword.
However, this does make me wonder why Hollywood hasn't taken this route with the Predator franchise before. Besides the Dark Ages, why not just have the Predator coming into contact with various iconic warriors of different time periods. Could you imagine having the Aztecs or Mayans fighting a Predator? Or even having Predator show up during the colonial era? Even having Predator fight on other alien worlds outside of facing xenomoprhs would be a nice touch. It may not be the most original idea, but it would certainly be fun.
To learn more about the film, visit the Predator: Dark Ages Facebook and Kickstarter.
Do you like Predator: Dark Ages? What do you want to see from the Predator reboot?