Paul Feig Turned Down 'Ghostbusters 3' In Favor Of The Female-Led Reboot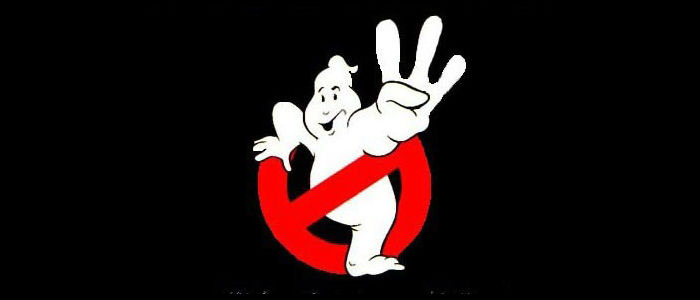 A reboot version of Ghostbusters is coming in July of 2016 with Bridesmaids director Paul Feig at the helm and actresses Melissa McCarthy, Kristen Wiig, Kate McKinnon and Leslie Jones in the lead roles. We've heard some chatter about the film before from Feig, with comments on the backlash, as well as on the proposed spin-off movies that might be in the works for a shared universe. Feig also previously mentioned that The Walking Dead was influencing his new approach to Ghostbusters.
But now the director has opened up about what finally drew him to the franchise after he resisted getting involved with a previous attempt at a Ghostbusters sequel. Find out why Paul Feig turned down Ghostbusters 3 below.
First up, Feig spoke with AlloCine while promoting this week's comedy Spy:
If you don't want to watch the whole video, here's the most important part:
I had been contacted several times about doing a sequel for Ghostbusters and I just kept turning it down because I didn't know how to do it. The scripts had been written, but I couldn't figure out how to do it. I wasn't excited about it.
So finally, one day I was like, it's a great franchise and it's a great idea, if I was going to do it, how would I do it? And then I thought, if I could put four women in the lead roles, that's exciting to me. That I know how to do, and I know how to make that funny. And there's so many funny women I've been dying to work with. Obviously Melissa and Kristen are in it, but then Kate McKinnon and Leslie Jones, who are so funny. It just seemed like the way to do it.
Then I thought, I'd rather do it as a reboot so I'm not tied to the old movies. The old movies are so good, I didn't want to mess with them. And I also want to see the beginnings of this group. I want to see people seeing ghosts for the first time, and how they're going to fight them for the first time, how they develop their technology. So it just got very exciting to me. I just like working with funny women, and that's all I really like to do with my career."
While I do wish there was some kind of tie to the original franchise, beyond the inevitable winks and nods that will exist, there is something appealing about what Feig says. While we do get to see how the Ghostbusters come to be in the original film, their approach to the paranormal is pretty nonchalant in most respects. The main characters are scared at times, but seem mostly un-phased by the verified existence of the paranormal. So it will be interesting and funny to see how Feig uses the element of people actually seeing real ghosts for the first time and how that comes into play both in the story and the comedy. There's potential for some good stuff there.
Also, if you're interested, here's a brief compilation of clips of Feig and Melissa McCarthy talking about Ghostbsuters with Sky Movies. There's even talk about whether or not the original theme song will come into play:
Production on the reboot of Ghostbusters is supposed to start later this year and Columbia Pictures has the reboot set for release later next summer, on July 22nd, 2016. Once the film actually gets in front of cameras, we'll likely hear and see a lot more. We're undoubtedly curious to see how this all pans out, so stay tuned for all the latest updates.
What do you think of Paul Feig's approach to Ghostbusters so far?