Star Wars Bits: Opening Crawls, Reads Day, Rebels Soundtrack & More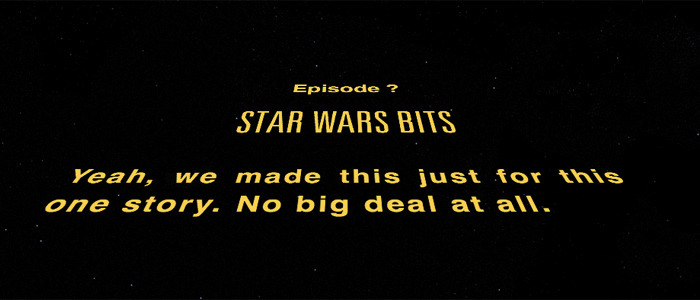 We're pretty sure no Bothans died to bring you this latest edition of Star Wars Bits, but we can't be sure. Here's what you'll find in the latest update on all things Star Wars:
The opening crawls of the Star Wars saga get ranked,
Rumored story details on a new hero's lightsaber use in The Force Awakens,
Star Wars Reads Day returns this fall,
Another Game of Thrones star talks about being on The Force Awakens set,
The Force Awakens First Order Stormtrooper Black Series figure revealed?
Star Wars Uprising mobile game to fill story gaps?
The Star Wars Rebels soundtrack is available online.
The opening crawls of Star Wars are iconic and precede every single film in the saga. But once they pass, many people probably never think of them again. But Esquire has ranked and over-analyzed every single opening crawl, complete with trivia and more. Did you know that every single opening crawl is under 100 words? Find out more in the full article.
We just recently featured a compilation of every Star Wars: The Force Awakens rumors formed into a plot synopsis for the film. But if that was just too much for you, then maybe you'll like this smaller rumor about Finn (John Boyega). MakingStarWars.net has some rumors about Finn's potential use of a lightsaber in the movie. Beware of potential spoilers when you check out the details.
Lucafilm already has Force Friday planned in September when a slew of Star Wars: The Force Awakens merchandise hits shelves for the first time. But USA Today the next month will bring even more fun for Star Wars fans. On October 10th, Star Wars Reads Day will be back in full swing, and here's two new logos for the celebration: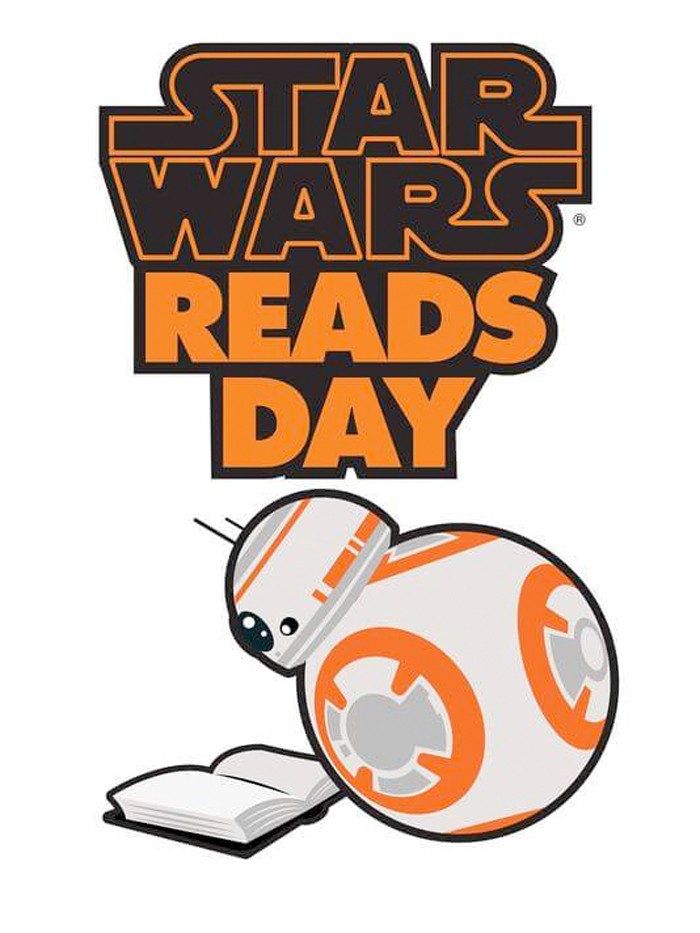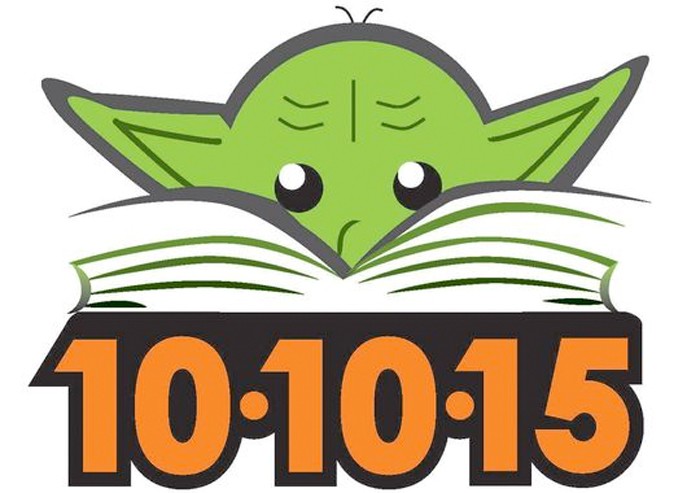 Star Wars Reads Day will coincide with the big publishing push of "The Journey to the Force Awakens," featuring new novels, and comic books to lead up to Episode VII. Last year, a bunch of authors, illustrators and more got involved with the festivities at various Barnes & Noble and Books-A-Million locations (not to mention libraries and independent bookstores), but we'll have to wait and see what happens at this year's celebration.
Game of Thrones has a strong presence in Star Wars: The Force Awakens with series regular Gwendoline Christie taking a key role as the chrome First Order Stormtrooper called Captain Phasma. But there's another actor from the HBO fantasy series who has a small role in Episode VII as well. Star Wars Underworld has some quotes from Miltos Yerolemou, who plays master sword-fighter Syrio Forel on Game of Thrones, talking about his time on set. He doesn't reveal any character details, but he does mention sitting next to aliens, animatronics and just a little blue screen use. Read his quotes over here.
As Force Friday gets closer, we're going to be seeing more and more leaks of toys from The Force Awakens, and one of the figures from the future just might have been leaked already. Star Wars Underworld has images from an eBay listing that features a 6-inch Black Series version of a First Order Stormtrooper. Here's an image of the figure: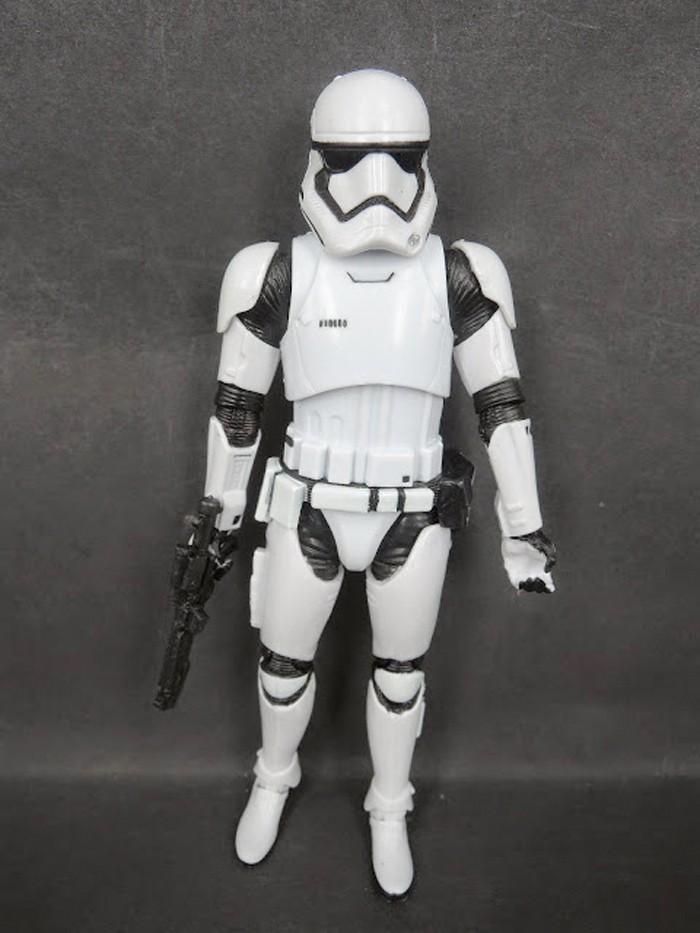 While the figure certainly looks just like a First Order Stormtrooper, it wouldn't be hard for a hardcore fan to create their own figure based on all the pictures of the new stormtroopers that are out there now. At the same time, the user who created the eBay listing (which has now ended) is reportedly known to get action figures early all the time, so this could very well be a real figure. It's probably a safe bet that this is a real toy we'll see on shelves this fall.
In a story that has since been removed, Destructoid reported on a mobile game called Star Wars Uprising that would fill the gaps between Return of the Jedi and The Force Awakens. We're not sure why the story was taken down, but you should probably take that information with a grain of salt for now. Still, we're sure there will be plenty of forms of media to fill the gaps between the old trilogy and this new one.
Finally, if you're a Star Wars Rebels fan, composer Kevin Kiner (who also did the music for The Clone Wars) has selections of his score from the animated series available to listen to online at his official website. No word on whether the soundtrack will be available for purchase soon, but this will have to suffice for now.
That's all for this edition for Star Wars Bits. Stay tuned for more soon!