'Tron 3' Dead At Disney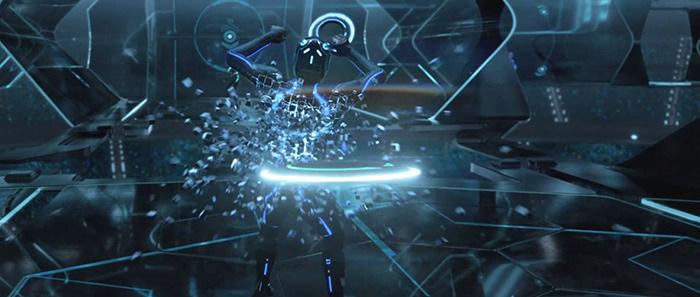 Tron 3 just got de-rezzed.
Over the past few months there has been a lot of buzz about Tron 3 (maybe called Tron: Ascension) shooting in Vancouver beginning in October. And while Disney has been very slow to confirm anything, all reports positioned the film as a direct continuation of Tron Legacy, with Joseph Kosinski returning to direct, and Olivia Wilde and Garrett Hedlund reprising their roles. But now Tron 3 is dead at Disney. 
THR came in with the first report, saying also that Jared Leto had been eyed as a big co-star by Disney. (Perhaps to take over the role originally played in a brief appearance by Cillian Murphy in Tron Legacy?) That deal never got to the negotiation stage, however.
(Jeff Sneider at The Wrap also says Olivia Munn was a possible co-star.)
Now Tron is off the grid at Disney. We don't know why at this point. Is it that Disney has a full slate of adaptations of its own animated fare, and big support from the Marvel and Star Wars franchises? Or did Tron 3 just fail to come together? We'll have to wait for info on that front, but for everyone who has wondered why it took so long for Disney to formally announce the film, now we know that the sequel was facing big troubles.
Play the movie off with the following track. End of line.