James Marsden, Nathan Fillion, Thomas Middleditch And More Join 'Henchmen' Voice Cast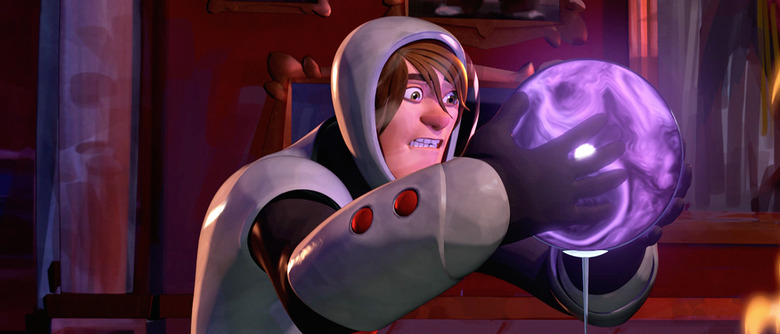 By their very nature, henchmen fall pretty low on the hierarchy of evil. But that isn't stopping Henchmen from scaring up an impressive cast. James Marsden and Thomas Middleditch are set to lead the voice cast of the animated supervillain comedy, along with Rosario Dawson, Nathan Fillion, Alfred Molina, and many more. Get up to speed on the Henchman voice cast after the jump. 
Henchmen is the first animated feature film from Bron Studios. The official synopsis reads as follows:
In a world of super-villains, evil schemes and global domination... someone has to take out the Trash. Welcome to the world of Henchmen, third class. When a fresh-faced new recruit joins the Union of Evil, he is assigned to a motley crew of blue-collar workers led by fallen henchmen Hank. But when "The Kid" accidentally steals the super villain's ultimate weapon, Hank must break his "risk nothing" code to save the boy he's befriended, even if it means becoming the one thing he has always avoided... being a hero.
Middleditch will voice Lester, the new recruit, and Marsden is Hank, the crew leader. Middleditch is best known for playing neurotic programmer / CEO Richard Hendricks on HBO's Silicon Valley. Marsden's recent credits include Anchorman 2: The Legend Continues and the indies Welcome to Me and The D Train. Additionally, he'll be seen later this year in HBO's Westworld.
The rest of Henchman's cast includes Dawson (Daredevil), Fillion (Dr. Horrible's Sing-Along Blog), and Molina (Spider-Man 2), as mentioned above, plus Jane Krakowski (30 Rock), Rob Riggle (The Daily Show), Craig Robinson (Hot Tub Time Machine), and Will Sasso (The Three Stooges). Details for their characters have not been revealed.
Adam Wood is directing Henchmen from his own script. Although Henchmen marks his first time directing a feature film, he's a veteran animator who's worked on Pixar's Up, Ratatouille, Finding Nemo, and more. Bron Studios' Aaron L. Gilbert and Luke Carroll will produce, and CW Media Finance's Jason Cloth and Bron's Brenda Gilbert will executive produce.
Henchmen is already in production and is expected to open sometime in 2016. Check out an early teaser (really more like its own short film) below: