Catherine Hardwicke Directing 'Love Letters To The Dead'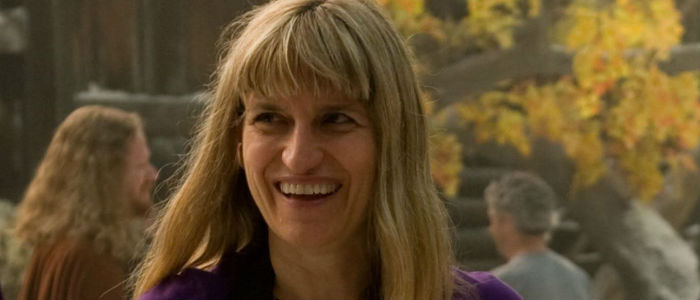 We may receive a commission on purchases made from links.
Chances are you may not know what Love Letters to the Dead is, but odds are you're going to love the idea. The book, written by Ava Dellaira, is about a young girl who is given an assignment to write a letter to someone dead. She chooses Kurt Cobain and, in the process, becomes fascinated with how open she can be to these famous people. That leads her to a series of personal discoveries through letters she writes to dead celebrities like Janis Joplin, Amy Winehouse, Amelia Earhart and Heath Ledger. It's a best seller and now, it's getting an A-List filmmaker to take it to the big screen.
Catherine Hardwicke – the director of Twilight and Thirteen –  is now attached to direct Love Letters to the Dead from a screenplay by Dellairia herself and released by Fox 2000. It'll be produced by the team behind Twilight, The Maze Runner and The Fault in our Stars. Read more about the Love Letters to the Dead movie below.
The Hollywood Reporter broke the news of the Love Letters to the Dead movie. Here's the official description via Amazon:
It begins as an assignment for English class: Write a letter to a dead person. Laurel chooses Kurt Cobain because her sister, May, loved him. And he died young, just like May did. Soon, Laurel has a notebook full of letters to people like Janis Joplin, Amy Winehouse, Amelia Earhart, Heath Ledger, and more — though she never gives a single one of them to her teacher. She writes about starting high school, navigating new friendships, falling in love for the first time, learning to live with her splintering family. And, finally, about the abuse she suffered while May was supposed to be looking out for her. Only then, once Laurel has written down the truth about what happened to herself, can she truly begin to accept what happened to May. And only when Laurel has begun to see her sister as the person she was — lovely and amazing and deeply flawed — can she begin to discover her own path.
Most Young Adult fiction feels like it's very much directed at a specific, young, audience, but by including these other famous people from throughout history, Love Letters to the Dead feels like it has a broader appeal. I'm very interested to see what Hardwicke does with the material.
Have you read the book? Are you interested in the movie?