Watch 'Kung Fury,' The Most Insane Half Hour Of 2015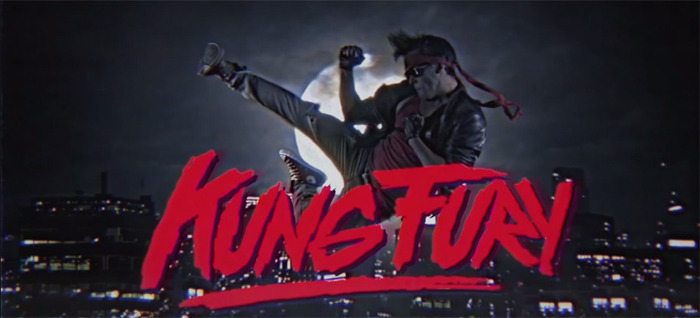 If you can't wait for the opening of Jurassic World to see dinosaurs used to their full potential in a movie, you're in luck — there's a free movie full of kung-fu madness, Nazis, cheap '80s animation, Norse gods, and, yeah, dinosaurs, that you can watch for free right now.
Kung Fury, featuring a cop who hacks time to fight Hitler, has exploded onto the internet, and the half-hour nuke blast of action comedy is embedded in full below.David Sandberg wrote and directed this parody/homage to '80s action movies. He threw in every possible idea — a super hacker, a cop with a triceratops for a head, a video game cabinet come to violent life. This film moves from one concept to the next like a lightning-paced mixtape of b-movie scenes, but it never falters thanks to its relentless denial of logic and willingness to flip to a new concept before the last can get stale.
Kung Fury was announced over a year ago (you might remember the trailer) and finished with funds raised via Kickstarter.