VOTD: POV Shots Make The 'Mad Max' Franchise Intense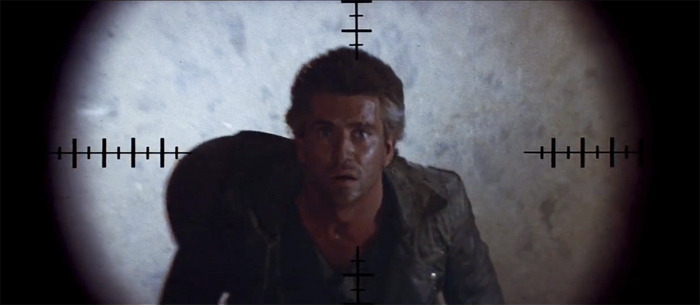 Plenty of people have been praising Mad Max: Fury Road over and over again. Every chance we get to write about the film, we're throwing kudos to director George Miller for crafting what could very well end up being the best action movie of the year, maybe even the decade. But let's not forget that the original Mad Max franchise was a rather impressive achievement.
A new supercut has come along taking a look at one key element of the first three Mad Max films: POV shots. Director George Miller effectively and seamlessly uses POV shots to put the audience right in the middle of the action without it ever feeling like a gimmick. It's just one of the many ways Miller has proven that he's a master behind the camera.
Watch the Mad Max POV supercut after the jump!
Thanks to Rishi Kaneria for putting this video together (though the use of Girl Talk is weird), showcasing the amazing work done by cinematographers David Eggby (Mad Max) and Dean Semler (The Road Warrior, Mad Max: Beyond Thunderdome).
As you can see in the video, there's some truly amazing and impressive work here, and it only adds to the intensity of the action itself. With these POV shots, you really feel the speed at which the action is happening, and you're fully immersed in everything. Even cooler is that it shifts from being the POV of our hero to the antagonists.
And let's not forget that all of this was done before first-person shooter video games were anywhere near being invented. George Miller was directing movies with scenes that looked like they came from contemporary video games before those video games even existed.
There don't seem to be too many of these shots in Mad Max: Fury Road, if memory serves. But maybe now I have an excuse to go see this movie for a third time and see if Miller uses POV shots more frequently than I remember. Let's be honest, no one needs an excuse to see Mad Max: Fury Road again. You should just go right now.