Sequel Bits: 'TMNT2', 'Fast & Furious 8', 'Warcraft 2', 'Fight Club 2', 'Barbershop 3', 'Fuller House'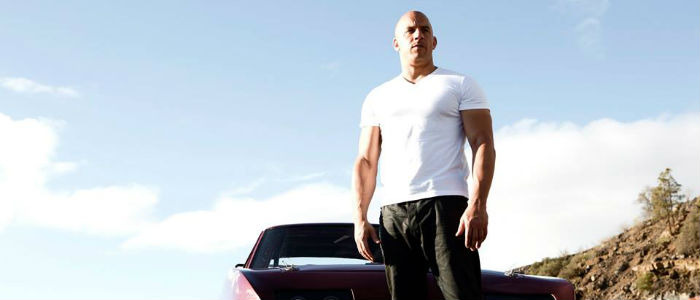 Today's Sequel Bits includes a bunch of casting notices, plus some people talking about theoretical projects that don't actually exist yet. After the jump:
TMNT2 casts Brittany Ishibashi as Karai
Barbershop 3 adds a Pitch Perfect actor
Duncan Jones would be up for Warcraft 2
Aunt Becky will return for Fuller House
Chuck Palahniuk talks Fight Club 2
Vin Diesel teases Fast & Furious 8
***
Teenage Mutant Ninja Turtles 2 is bringing back yet another familiar character. Brittany Ishibashi (Emily Owens M.D., Political Animals) has been cast as Karai, daughter of Shredder (Brian Tee). The character was played by Minae Noji in the first film. See the first photos of Ishibashi in character here. Teenage Mutant Ninja Turtles 2 opens June 3, 2016. [Deadline]
***
Ice Cube's Barbershop 3 continues to staff up. Utkarsh Ambudkar has just boarded the upcoming threequel as Samir, a talented barber from Detroit who's teased for his Indian-American heritage. Ambudkar is best known for co-starring in Pitch Perfect as beatboxing Treblemaker Donald. Barbershop 3 is shooting now for release on February 19, 2016. [Deadline]
***
Fuller House is getting fuller by the minute. The latest original Full House star to confirm her involvement is Lori Loughlin, who'll reprise her role as Aunt Becky. Louglin will definitely appear in the first episode and may "pop up here and there" throughout the rest of the season. Fuller House will debut on Netflix in 2016. [Good Morning America]
***
It'll be a while yet before Warcraft hits theaters, let alone before Universal announces plans for a sequel. But for what it's worth, director Duncan Jones says he'd totally come back again. "If I have the good fortune to work with the same group of people, I'd love to," he said. In the meantime, the first Warcraft movie lands June 10, 2016. [Wired]
***
Nearly two decades after Fight Club hit shelves, author Chuck Palahniuk is releasing a sequel in the form of a comic book. He explains why now was the right time to revisit that world:
Well, I knew that if I followed it up too soon, my whole career would be writing progressively less interesting sequels to "Fight Club." Also, it took years to build interest, because the book didn't do well and the movie didn't do well in theatrical release.
As for why he's going with comics instead of another book or film, Palahniuk explains:
I knew the "Fight Club" sequel would have an audience, but if it was written as a novel or a film, it'd be compared to previous versions. Comics were a good third medium that would give it standalone authority. [...] Every medium has its strengths and weaknesses. With film, [something can] be appalling and heartbreaking, but certain things work in comics because there's a slight aspect of unreality.
Fight Club 2 #1 is in comic book stores now. The next issue (of 10 total) will be released in June. [TheWrap]
***
Furious 7 is still in theaters in some places, but Vin Diesel is already ready for the sequel. He shared a promo photo teasing Fast & Furious 8. Since the film hasn't actually started shooting yet, it's just a blood-splattered logo over a New York City skyline.

Furious 8 is already dated for April 14, 2017. [Instagram]