'Jaws' Returning To Theaters For 40th Anniversary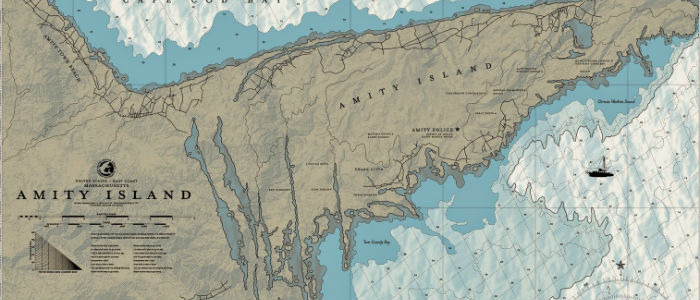 Forty years ago this weekend, no one knew movie history was about about to change. The date was June 1, 1975. A movie called Jaws, by the young filmmaker Steven Spielberg, was about to be released. 260 million dollars later, the era of the blockbuster had been born.
To celebrate this landmark anniversary, Fathom Events is teaming with Universal Pictures to re-release Jaws in select theaters for two days only, Sunday, June 21 and Wednesday, June 24. Below, read about the Jaws anniversary re-release.
Jaws will be presented as a Fathom event at 2 and 7 p.m. June 21 and June 24. Tickets go on sale May 29 at this link. Here's all the info:
Enjoy a specially produced introduction from TCM Weekend Daytime host Ben Mankiewicz that will give insight into how this classic still makes us think twice about jumping in that water!
Dare to relive the terrifying masterpiece? Fathom Events, Turner Classic Movies and Universal Pictures Home Entertainment invite you to celebrate the 40th Anniversary of the one of the most popular American thrillers of all time when Jaws (1975) returns to select cinemas nationwide for a special two-day only event on Sunday, June 21 and Wednesday, June 24 at 2:00 p.m. and 7:00 p.m. local time.
It's a hot summer on Amity Island, a small community whose main business is its beaches. When new Sheriff Martin Brody discovers the remains of a shark attack victim, his first inclination is to close the beaches to swimmers. This doesn't sit well with Mayor Larry Vaughn and several of the local businessmen. Brody backs down to his regret as that weekend a young boy is killed by the predator. The dead boy's mother puts out a bounty on the shark and Amity is soon swamped with amateur hunters and fisherman hoping to cash in on the reward. A local fisherman with much experience hunting sharks, Quint, offers to hunt down the creature for a hefty fee. Soon Quint, Brody and Matt Hooper from the Oceanographic Institute are at sea hunting the Great White shark. As Brody succinctly surmises after their first encounter with the creature, they're going to need a bigger boat.
Header image: Crop of Anthony Petrie's Chum Chart