'The Daily Show With Trevor Noah' Premiere Date Announced, Two New 'Serial' Seasons Dated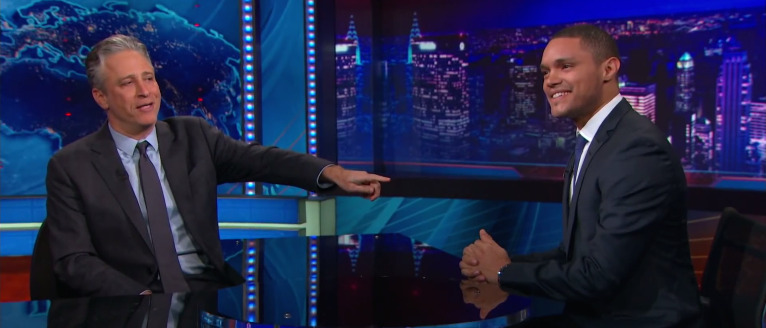 The great late-night shakeup of 2015 continues this fall when Trevor Noah takes over as host of The Daily Show. Jon Stewart, who has hosted the show since 1999, will step away on August 6. Now Comedy Central has announced Trevor Noah's debut as host for September 28.
Additionally, not one but two additional seasons of the incredibly popular podcast Serial have been announced to air over the next year.
Variety reports the September 28 premiere date for The Daily Show With Trevor Noah. The South African comedian has been a regular contributor to Stewart's show over the past year, and was named as host not long after Stewart announced he would retire from the show.
That premiere will take place just after Stewart's former Comedy Central colleague Stephen Colbert takes over as host of The Late Show on CBS, following David Letterman's recent exit.
And then there's Serial, the first season of which was a spinoff from This American Life, and investigated the 1999 murder of 18-year old high school student Hae Min Lee, for which her ex-boyfriend Adnan Syed, was convicted of murder.
Serial producer Sarah Koenig announced that a second season will premiere this fall, with a third tentatively planned for spring 2016. Expect both to be quite different from the first season, making Serial something like the real-life podcast analogue to HBO's True Detective.
Koenig said,
We are hard at work reporting not one, but two distinct new stories. This means we're planning on a third season of 'Serial.' And we hope it means we can reduce the amount of time between the end of Season Two and the beginning of Season Three. As it stands, we intend to launch Season Two this fall and Season Three next spring.