Tom Cruise And Doug Liman Reunion 'Mena' Set For January 2017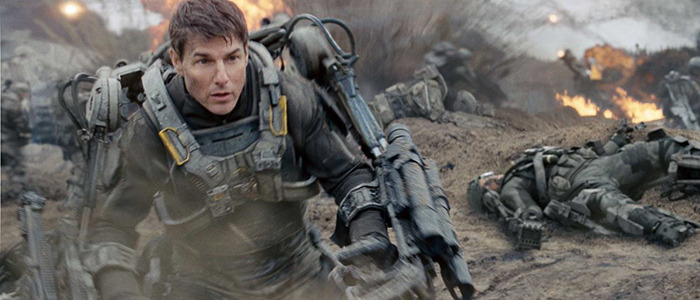 We've got a set of new release dates from Universal and Warner Bros. The new collaboration between Edge of Tomorrow director Doug Liman and star Tom Cruise has been set for January 2017 by Universal, and Warner Bros. has given dates to the Key & Peele film Keanu, and the remake of Going in Style.
First up, Deadline reports the two Warner Bros. dates. Keanu, which stars Keegan-Michael Key and Jordan Peele, will open on April 22 2016. The film is named after a cat, which is "abducted by a street gang, sending its humans undercover as drug dealers." Peter Atencio, who directed the show Key & Peele, will direct this feature, which will compete with Universal's The Huntsman.
And then Going In Style, starring Morgan Freeman, Michael Caine and Alan Arkin , will open on May 6. The film remakes a Martin Brest comedy that was popular on release in 1979, with Zach Braff and Theodore Melfi directing. The film follows three seniors who, fed up with living on bare subsistence funds thanks to social security checks, decide to rob a bank... despite their total lack of experience with such activities. The picture will act as counter-programming to Captain America: Civil War.
Finally, there's Mena, which Universal will release on January 6, 2017.
The Gary Spinelli script ended up on the 2014 Black List, and follows "the outrageous and real exploits of hustler and pilot Barry Seal, a CIA recruit tasked with bringing down a burgeoning communist threat in Central America."
Tom Cruise plays Seal — who in real life caused huge political problems for the Reagan administration and eventually met an ugly end — which will be interesting to see in the context of a big studio picture. The cast also features Domhnall Gleeson, Sarah Wright, Jesse Plemons, E. Roger Mitchell Caleb Landry Jones and Lola Kirke. Mena is shooting in Atlanta as of this week.