First Look: Universal Hollywood's New Nighttime Studio Tour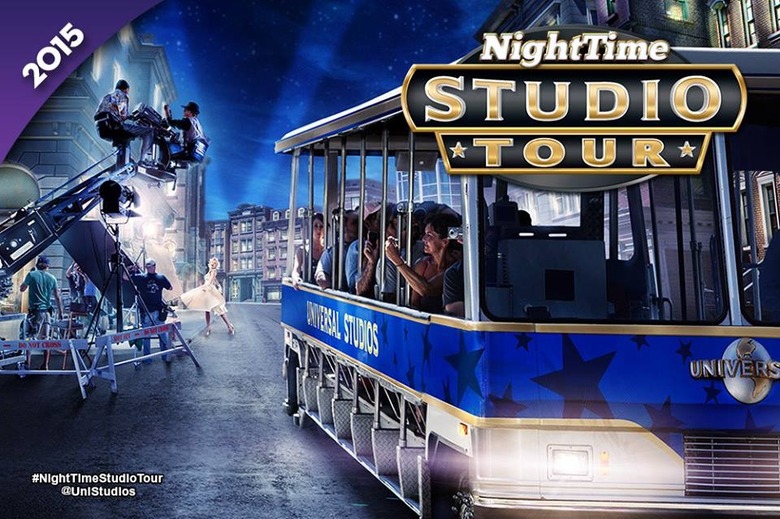 Universal Studios Hollywood is gearing up to introduce their new nighttime version of their famous Studio Tram Tour featuring all new lightening effects and sequences. It appears they have begun testing some of the new nighttime additions, and sadly it looks like they've dropped the ball in not including a Back to the Future sequence at the famous clocktower square. Check out some videos from the early previews of the new nighttime studio tour after the jump.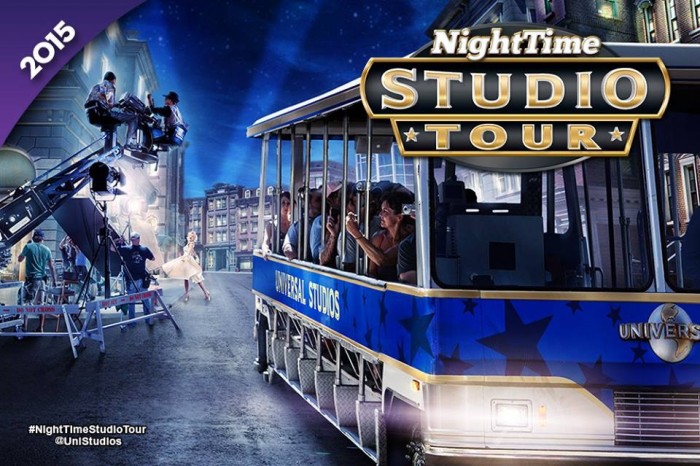 The following videos come from InsideUniversal, who had this to say about the new sequences and effects:
Featuring Marilyn Monroe and Frankenstein, the Nighttime Studio Tour takes advantage of various sets located across the lot – combining live actors and special effects to add an extra dimension to the otherwise normal daytime tour. Marilyn Monroe can now be seen waving back to passerby guests as Frankenstein lunges towards the tram in Little Europe. Projections are also used heavily throughout the Nighttime Tour, with scenes and characters projected on set windows across the lot. Notable moments including dinosaurs attacking inhabitants within the mobile unit RVs from Jurassic Park, Norman pacing back and forth with a knife in hand in the Psycho House, and various barroom fights taking place in Six Points Texas. King Kong 360 – 3D and Earthquake were also on the nighttime roster, adding traditional elements to an otherwise special tour of Universal's sprawling backlot.
Nighttime Studio Tour Videos
Check out the videos now below:
The Jaws sequence looks cool at night, and I love the addition of the Jurassic Park projection effects, but I'm still hoping they add something for Back to the Future at clockhouse square — if not, seems like a gigantic missed opportunity. Even if you couldn't have a stunt man on top of the clocktower as the Delorean time machine races down the street they could have at least projection mapped Doc Brown on top of the clock tower from footage shot for the film.