Robert Rodriguez Signs On For 'Jonny Quest' At Warner Bros.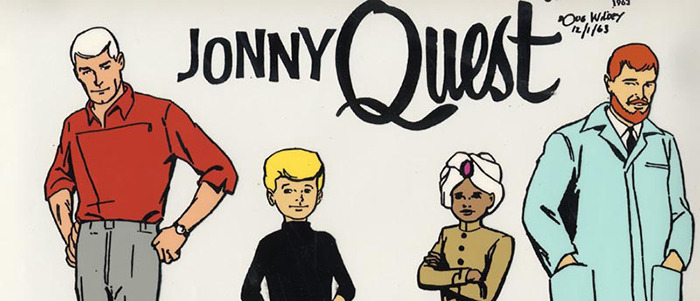 The Hanna-Barbera cartoon Jonny Quest, about the globe-trotting adventures of a boy, his scientist father, and a small group of compatriots, has been in development as a film for years. Back in 2008 a Jonny Quest script even ended up on the Black List of popular unproduced screenplays. But that version stalled out, and has remained in limbo for a very long time. Now Warner Bros. has revived the Jonny Quest movie plan, and has Robert Rodriguez set to direct. 
The draft that hit the Black List, by Dan Mazeau, had a simple logline:
Young Jonny Quest travels the world with his scientist father, adopted brother from India, Bandit the bulldog, and a government agent assigned to protect them while they investigate scientific mysteries.
THR reports that Terry Rossio (The Pirates of the Caribbean) will rewrite Mazeau's script with Rodriguez.
The expensive original show only lasted one season, but its combination of innocence and pulp adventure ideas is right in line with what Rodriguez loves. It's easy to see the guy who made the Spy Kids movies and is redoing Frank Frazetta's Fire and Ice taking on this film. And it isn't a stretch to see that Warner Bros. would be happy to have a guy comfortable working with lower than usual studio budgets potentially making a big kid-friendly movie that can be licensed like crazy.
What will be interesting to see is how Rodriguez, who has long operated as an independent, largely shooting out of his own Austin-based studio, will work with the current Warner Bros. setup. We don't know if this film will be produced along the lines of other recent Rodriguez projects, or if he'll work in a more typical studio fashion.
Here's the opening and closing credits for the original show: