Will Hugh Jackman Cameo As Wolverine In 'Deadpool'?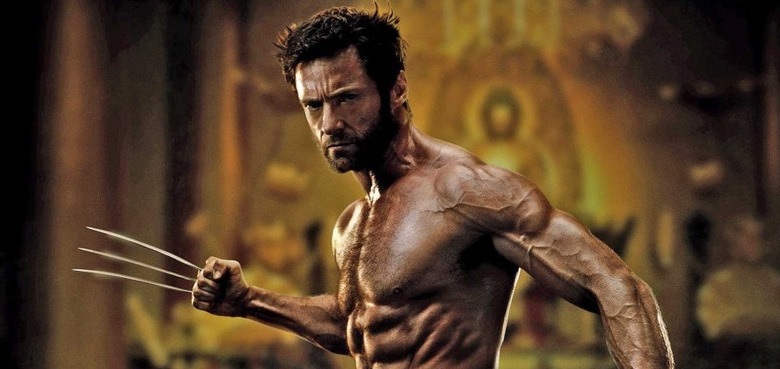 Hugh Jackman has said 2017's Wolverine 3 will be his last time playing the mutant superhero. But before we get there, he'll have a few more opportunities to brandish the adamantium claws — including, perhaps, next year's Deadpool. Star Ryan Reynolds says Jackman could return for the upcoming movie, if scheduling doesn't get in the way. 
Reynolds teased a possible Deadpool Wolverine cameo while speaking to News Limited (via Uproxx). "God I hope so, that would be really nice," he said when asked whether Jackman might be in Deadpool. "I dunno, we'll see. It seems like he's open to it, but it's gonna be more of a scheduling issue than anything else."
Reynolds' Deadpool made his big-screen debut opposite Jackman's Wolverine in 2009's X-Men Origins: Wolverine, a film which pretty much everyone would like to forget ever happened. If the characters do meet again for 2016's Deadpool, let's hope their next match-up will be more entertaining than the last one was.
For his part, Jackman has said he'd be up for reteaming with Reynolds for Deadpool. "[Wolverine and Deadpool] are definitely enemies in the comics, and they always spark off well together, so I'd be open to that idea," he told MTV UK earlier this year.
Jackman is the only actor to have appeared in all every X-Men movie to date. That's three original trilogy films, two Wolverine spinoffs, and two prequel movies so far, for a total of seven. Additionally, he's expected to reprise the role for X-Men: Apocalypse and Wolverine 3. He's not confirmed yet for Gambit or Deadpool, but given Wolverine's ties to those characters it wouldn't be all that surprising if he showed up.
As Reynolds pointed out, however, scheduling for Deadpool might be a bit tricky. Jackman is currently working on X-Men: Apocalypse in Montreal, while Deadpool is shooting in Vancouver. And Jackman has The Greatest Showman on Earth and Wolverine 3 lined up next. That said, if we're just talking about a small cameo, it's not hard to imagine the Apocalypse crew letting the Deadpool team borrow him for a day or two.