New Documentary To Examine George Miller's Aborted 'Justice League' Movie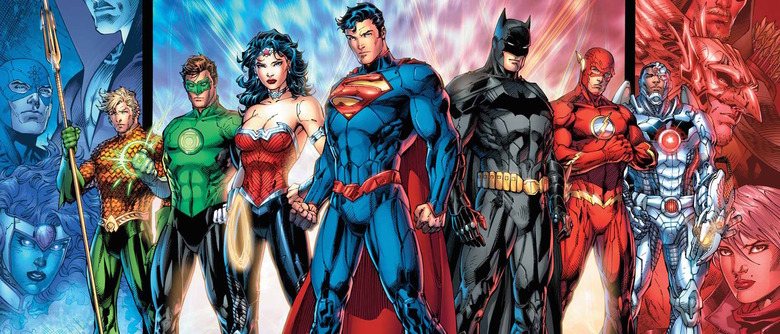 Way back in 2007, George Miller was set to direct Justice League Mortal for Warner Bros. He got as far as casting, with Armie Hammer (Batman), D.J. Cotrona (Superman), Megan Gale (Wonder Woman), Adam Brody (The Flash), and Common (Green Lantern) set for the main roles, before things fell apart.
Warner Bros. now has other plans for Justice League, as we've extensively covered here. But with the recent success of Mad Max: Fury Road, people are wondering once again about the George Miller Justice League movie that never was. Now a new documentary will shed some light on the aborted project. 
Inside Film broke news of the George Miller Justice League documentary, from director Ryan Unicomb and producers Aaron Cater and Steven Caldwell. Writer/author Maria Lewis is also on board to help develop the project.
Tentatively titled Miller's Justice League Mortal, the feature-length doc aims to be "an unbiased account of the project's development, preproduction and cancellation, as well as the impact on the Australian film industry." The filmmakers plan to feature never-before-seen artwork and costumes, as well as interviews with the cast and crew. Miller and his producing partner Doug Mitchell have not yet been approached.
As of 2007, Justice League Mortal was on track to open in 2009. To put things in perspective, this film was being developed before The Dark Knight or the first Iron Man hit theaters. But a number of circumstances, including ballooning production costs, the 2007-2008 WGA strike, and the popularity of that other Batman franchise, led to Warner Bros. pulling the plug.
Justice League Mortal had a script by Kieran and Michele Muroney (Sherlock Holmes: A Game of Shadows). In addition to the cast mentioned above, Santiago Cabrera (Aquaman), Teresa Palmer (Talia al Ghul), Zoe Kazan (Iris Allen), Hugh Keays-Byrne (Martian Manhunter), and Jay Baruchel (Maxwell Lord) were all on board to star.
Unicomb and his team already have investors on board, but may look to crowdfunding for additional help. "We wanted to get the story out there to help us to gauge interest," said Unicomb. "I have always been fascinated with project, which would be in the same vein as 2013's Jodorowsky's Dune and this year's The Death of Superman Lives: What Happened?"
Miller's Justice League joins a growing number of documentaries about unfinished feature films. Besides the two named above, there's also Doomed!: The Untold Story of Roger Corman's Fantastic Four.
Unicomb didn't say when Miller's Justice League Mortal would be finished. In the meantime, though, we can look forward to the Justice League movies we're actually getting. Batman v Superman: Dawn of Justice opens March 25, 2016, to be followed by Justice League Part One on November 17, 2017 and Justice League Part Two on June 14, 2019. Zack Snyder is directing all three.