'Gambit' Will Be An Origin Story, But One That Plays With Superhero Movie Tropes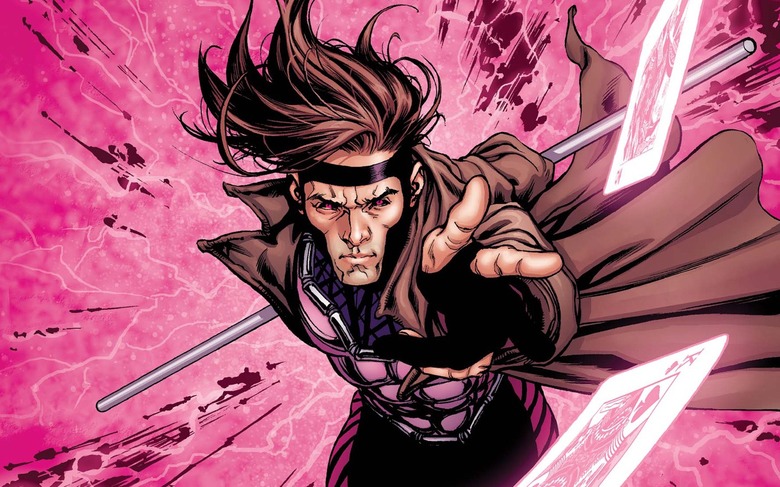 Channing Tatum is going to create a new portrayal of the mutant Gambit for a film centering on the character, with a chance that we'll see the guy in Bryan Singer's X-Men: Apocalypse when that film opens in May 2016. We figure this version will pretty much wipe out the one played by Taylor Kitsch in X-Men Origins: Wolverine, just as Ryan Reynolds' new version of Deadpool blows away his first turn at the merc in Origins.
Whether or not Gambit pops up in Apocalypse, we now know that the solo film will be some version of a Gambit origin story, as revealed by Channing Tatum.
The actor talked to Empire about the solo film, revealing that the first script is done, and that all involved know they have to figure out a way into the story that isn't too familiar:
Josh Zetumer just turned in the first draft of the script, and it's killer. None of us were sure how he was going to deal with the X-Men world. But we're going to be changing some of the tropes of these movies. It's always about saving the world (Laughs), but maybe we're going to shift things a little bit. There's so many ways you can take [an origin story]. You could do it like Batman Begins, or a different take and go the Guardians of the Galaxy route. All I can say is, I'm super excited."
Tatum also talked about his approach to the character, using some of the same enthusiasm we've heard from him about Gambit in the past:
I love Gambit....I grew up in the South; my father's from Louisiana. We'd go to New Orleans and I heard all the dialects. It felt so different from the rest of America; it has its own ancient culture. So I identified with that. And he always felt the most real of the X-Men to me. He's kind of a tortured soul and he's not a good guy. But he's not a bad guy, either. He walks his own path. And of course he plays cards and drinks and is a martial-arts badass!
We'll probably start to learn a lot more soon, as Gambit is set to open on October 7, 2016.
The film's director has not been announced, but we know that Lauren Shuler Donner is producing, as she has on almost all of Fox's mutant films, with Fox's current Marvel guru Simon Kinberg, and Tatum and his creative partner Reid Carolin.