Hear More Tracks From Michael Giacchino's 'Jurassic World' Score [UPDATED]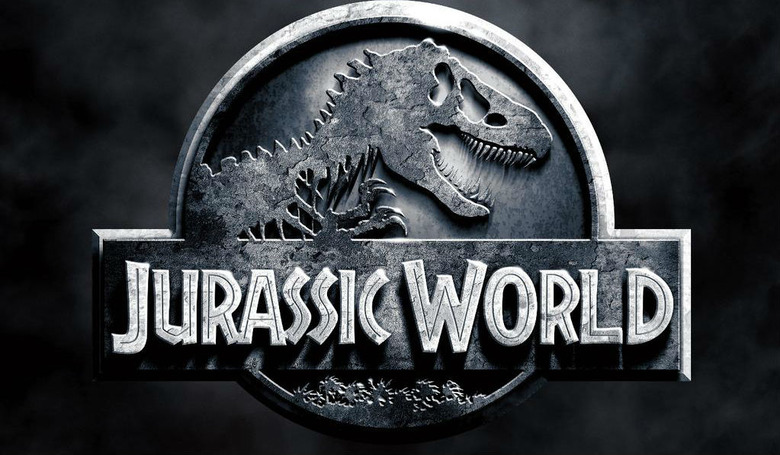 UPDATE – Entertainment Weekly has posted two more tracks from Michael Giacchino's, John Williams-influenced, score to Jurassic World. Listen to them after the jump.
With Avengers and Tomorrowland now in theaters, most fans look to Colin Trevorrow for the summer's next big blockbuster. That would be Jurassic World, opening June 12, starring Chris Pratt and Bryce Dallas Howard, among others.
One of the many, many things that made the Steven Spielberg original such a unmitigated classic was the iconic, amazing score by John Williams. Williams was unavailable this time around (working on a small little space movie) and the task of bringing music back to the park fell to the capable baton of Michael Giacchino. The Oscar-winning composer said he'd be using some of Williams' themes along with his own new work and you can now hear a bit of what that sounds like. Two tracks from Giacchino's Jurassic World score are online. Listen to them below.
The tracks were played on New York's WQXR Radio (via From Director Steven Spielberg) and you can listen here. The first track, "As the Jurassic World Turns" has the Williams score near the end of the 5 min, 30 second track. The second track title hasn't been revealed and, listening do it, you get the sense it's probably from a very important scene in the film, so maybe that's why.
Two tracks: Michael Giacchino's Jurassic World Score
Both of these tracks are incredibly high energy, with "As the Jurassic World Turns" even having almost a Disney movie vibe at the beginning, something Giacchino is obviously very familiar with. Even so, the score itself, save for the Williams theme at 5 min, has a very original, distinct feel. Its got mood, its got lots of great sounds, and it definitely has a simultaneously ominous but exciting Jurassic Park feel. Plus, after being under-utilized in the last two sequels, it's wonderful to hear Williams' theme again.
According to Amazon, the full Michael Giacchino Jurassic World score will be available on June 9, three days before Jurassic World opens in theaters on June 12. What do you think of the score?
UPDATE: Entertainment Weekly interviewed Giacchino about this huge task and, along with it, two more selections from the score – "The Park is Closed" and "Nine to Survival Job." Listen at this link, or directly on Soundcloud here and here. They're not embeddable.