'Show Me A Hero,' The David Simon HBO Show With Oscar Isaac, Premieres In August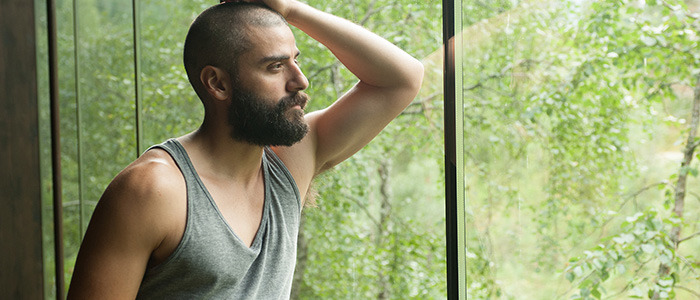 When Oscar Isaac was cast in The Wire creator David Simon's limited series Show Me a Hero, plenty of people knew he was a great talent, and there was plenty reason to be interested in a series that drew the two together. Now, however, we've all seen Isaac in Ex Machina, not to mention the trailers and photos from Star Wars: The Force Awakens. So it's a great time for new info on the HBO series, however brief it may be. The Show Me a Hero premiere has been announced for August, and we've got a bit more info below.
The six-hour miniseries Show Me a Hero is scripted by David Simon and William F. Zorzi, who was also a writer on The Wire. Paul Haggis (Crash), will direct. The series will premiere August 16 on HBO, and Isaac will be joined by a supporting cast that includes Winona Ryder, Catherine Keener, Alfred Molina, Bob Balaban, LaTanya Richardson-Jackson, and Jim Belushi.
Variety reports that the series, set in Yonkers in the '60s, "will explore the concepts of home, race and community while following the lives of elected officials, bureaucrats and citizens," which makes it sound like familiar territory for Haggis, too, and no matter what you think of Crash, having Simon on board as well is enough to overcome doubts for me.
The series is based on Lisa Belkin's book, and follows this story:
A young mayor (Oscar Isaac) is met with a federal court order forcing him to build low-income housing units in white neighborhoods. He grapples with this decision that can potentially tear his entire city apart and inadvertently end his political career.
There's definitely some provocative and potentially button-pushing material there, but again, I'll default back to faith in the capabilities of Isaac, Simon, and co-writer Zorzi.