Greg Grunberg Returning For 'Heroes Reborn'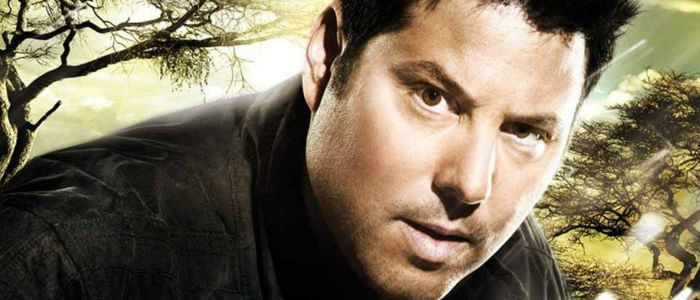 Most of the cast of the original Heroes won't be back for the currently in-production mini-series, Heroes Reborn, but several of the key characters are returning. You already know that Noah Bennet, played by Jack Coleman, is coming back. As is Hiro Nakamura, played by Masi Oka. Now there's word Matt Parkman, the telepathic police detective played by Greg Grunberg, is coming back too. Read more of the Greg Grunberg Heroes Reborn report below.
Entertainment Weekly broke the news of Grunberg's return. According to their report, he won't be a lead character but will have a "guest arc."
Parkman was always a key player on Heroes, interacting with almost every main character and fighting the good fight right up to the end. His background in law enforcement could lead him to any number of new beginnings as this show starts, so that'll be interesting to see.
Grunberg himself had expressed interest in returning to the show when it was first announced over a year ago. Since then, he's filmed what'll undoubtedly be the biggest role of his career, as a mystery character in Star Wars: The Force Awakens. Rumor has it he plays a crucial role in the film and isn't obscured at all. We know it's him.
Are you looking forward to see Grunberg return for Heroes Reborn?
The saga behind the 2006 breakout series "Heroes" will continue this fall as creator Tim Kring returns to the fold and develops new layers to his original superhero concept.
This highly anticipated 13-episode event series will reconnect with the basic elements of the show's first season, where ordinary people were waking up to the fact that they had extraordinary abilities.
Original cast member Jack Coleman will reprise his role as H.R.G., Jimmy Jean-Louis returns as The Haitian, and Masi Oka will be back as Hiro Nakamura. Also joining the cast are Zachary Levi (of NBC's "Chuck" and the Marvel franchise "Thor"), Ryan Guzman ("The Boy Next Door"), Robbie Kay ("Once Upon a Time"), Danika Yarosh ("Shameless"), Judith Shekoni ("The Twilight Saga: Breaking Dawn – Part 2?), Kiki Sukezane ("Death Yankee 3?), Henry Zebrowski (NBC's "A to Z") and Gatlin Green ("Criminal Minds").
With the return of "Heroes Reborn," NBC will launch a digital series prior to the premiere that will introduce new characters and storylines that will take the "Heroes" phenomenon to new places. NBC's digital platforms, as well as Hulu and video-on-demand, will debut the online prequel to the series prior to the show's premiere.
Tim Kring, Peter Elkoff and James Middleton will serve as executive producers.
Produced by Imperative Entertainment, in association with Universal Television, "Heroes Reborn" will air in fall 2015 on NBC.