'Neuromancer' Gains Funding, Loses Vincenzo Natali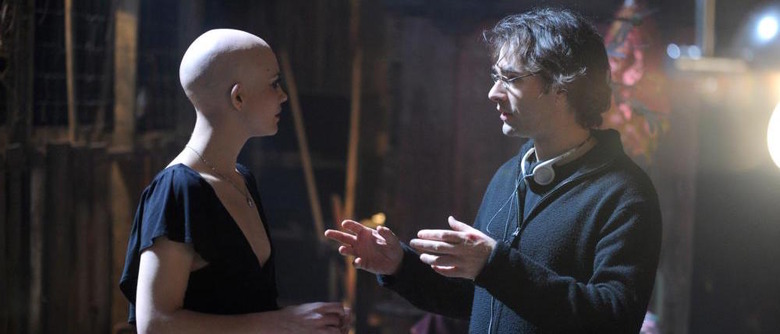 After many years in development, the Neuromancer movie has taken a big step forward by securing new funding. At the same time, though, it has lost director Vincenzo Natali, who's been attached for the past five years. Get all the details on the Neuromancer Vincenzo Natali news after the jump. 
Screen Daily reports Chinese company C2M Media Group has stepped up to co-develop and co-finance Neuromancer with the UK-based GFM Films. With Natali gone, producer Lucas Foster (Equilibrium, Mr. & Mrs. Smith) is in talks with new writers and a new director. No names have been revealed as of yet.
Based on the 1984 cyberpunk classic by William Gibson, Neuromancer follows a "console cowboy" (the fancy future term for "computer hacker") called Case whose life and career were ruined after he was caught stealing from the wrong people. He's offered a chance at redemption by a mysterious ex-military officer named Armitage.
Said Foster:
William Gibson's books have been very prescient on the topic of Super Intelligence, which people variously call Machine Intelligence or A.I. As we surrender more and more of our thinking and imagining over to software, we lose something important and tangible in ourselves. Neuromancer tells the story of that (near) future.
Neuromancer has been in development for several years. Around 2000, Chris Cunningham (director of the Aphex Twin "Windowlicker" video) was trying to get a film made. That version never took off, and in 2007 Joseph Kahn (of the Taylor Swift "Bad Blood" video and the film Detention) signed on to direct. Needless to say, that version didn't come together either.
In 2010, Natali replaced Kahn. Initially, Natali's hiring seemed to inspire some forward momentum. GFM announced the start of pre-production in 2011, Lorenzo di Bonaventura signed on to produce in 2012, and big names like Mark Wahlberg and Liam Neeson were courted to star. And then nothing. Wahlberg and Neeson aren't currently attached and neither is di Bonaventura.
It's been a long time since we got any real updates on this project, so it's unsurprising, if disappointing, to hear Natali has dropped out. But you don't need to worry about him. He just recently signed on to helm In the Tall Grass, based on a short story by Stephen King and his son Joe Hill.