Mike Newell Will Direct Robert De Niro In 'The Comedian'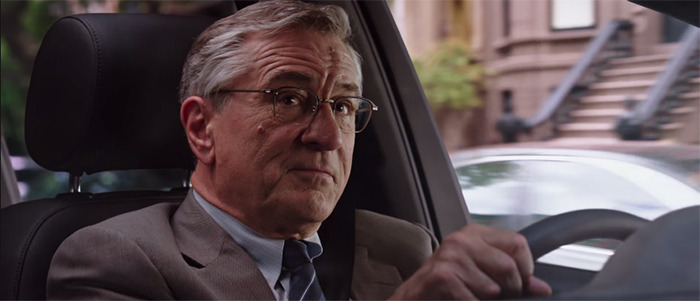 The Comedian is a script that Robert De Niro has liked for years, and it was briefly rumored to end up as a sort of King of Comedy bookend with Martin Scorsese directing. That version never happened, but for a time Sean Penn was set to direct De Niro and Kristen Wiig in his own take on the script. That one also stalled out. Now the film is moving forward, with Mike Newell in the director's chair. And it is moving fast enough that we could see it next year.Deadline reports that De Niro is already in pre-production, with plans to shoot the film in November.Art Linson scripted, and the story follows "an accomplished insult comic, on the order of a Don Rickles." The script info we have from years ago when Penn was signing to direct says:
Linson's script revolves around an insult comic (De Niro) who once enjoyed fame as a beloved television character but now sees his career stalling. When he hits an audience member in the head with a microphone during a show, he gets sentenced to community service — which results in his meeting a "dazzling redhead" who shakes up his life. Real-life comedian Jeffrey Ross assisted Linson in writing the script, providing jokes for the central character's stand-up routines.
We don't know if anything has changed significantly in the years since that info was available, but if nothing else it seems like there's a good role here for a woman with some comedy chops.