New 'Me And Earl And The Dying Girl' Trailer Barely Scratches The Surface Of This Wonderful Movie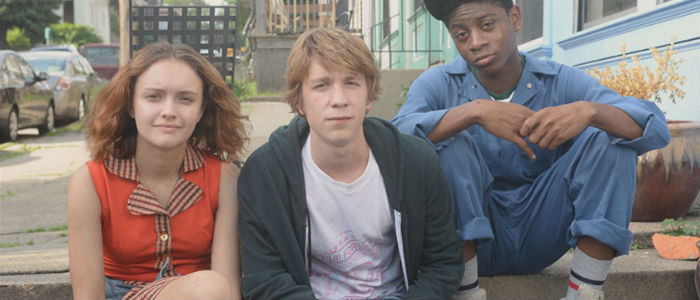 As good as Me and Earl and the Dying Girl is, it's hard to put that quality into words. I tried with my Sundance review and I tried again when the first trailer for the film was released. Still, the wonderful mix of humor, sadness, melancholy and cool is something you simply just have to see to understand.
Thanfully, a new Me and Earl and the Dying Girl trailer does a better job of conveying the unique tone of the film than the first trailer, which was already pretty good. The film opens on a limited basis June 12; check out the trailer below along with a few new clips from the Sundance Award-winner.
Here's the new trailer.
Me and Earl and the Dying Girl Trailer 2
And here are a few new clips from the movie as well:
We'll have more on the film as we get closer to release, but keep an eye on your local theater than run, don't walk, to check out this gem.
Directed by Alfonso Gomez-Rejon, Me and Earl and the Dying Girl stars Thomas Mann, Olivia Cooke, Ronald Cyler II, Jon Bernthal, Connie Britton, Molly Shannon and Nick Offerman. Here's the official description:
Winner of the Grand Jury Prize and the Audience Award at the 2015 Sundance Film Festival, ME AND EARL AND THE DYING GIRL is the uniquely funny, moving story of Greg (Thomas Mann), a high school senior who is trying to blend in anonymously, avoiding deeper relationships as a survival strategy for navigating the social minefield that is teenage life. He even describes his constant companion Earl (RJ Cyler), with whom he makes short film parodies of classic movies, as more of a 'co-worker' than a best friend. But when Greg's mom (Connie Britton) insists he spend time with Rachel (Olivia Cooke) – a girl in his class who has just been diagnosed with cancer – he slowly discovers how worthwhile the true bonds of friendship can be.