Page 2: Why Television Series Finales Are Rarely Ever Satisfying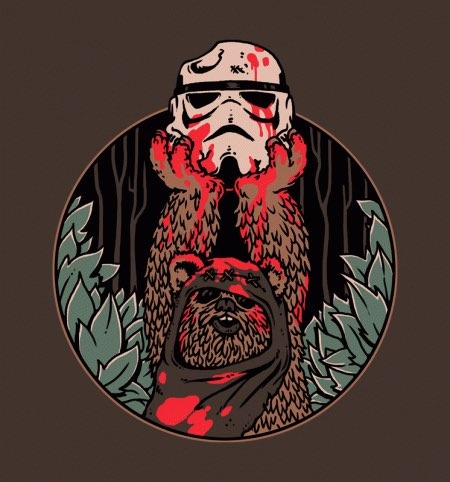 Page 2 is a compilation of stories and news tidbits, which for whatever reason, didn't make the front page of /Film. After the jump we've included 36 different items, fun images, videos, casting tidbits, articles of interest and more. It's like a mystery grab bag of movie web related goodness.
Header Photo: Ewok Celebration t-shirt
A 70-year-old woman reviews Mad Max: Fury RoadWhy The Latest MAD MAX "Fan Theory" Is a Crock of S***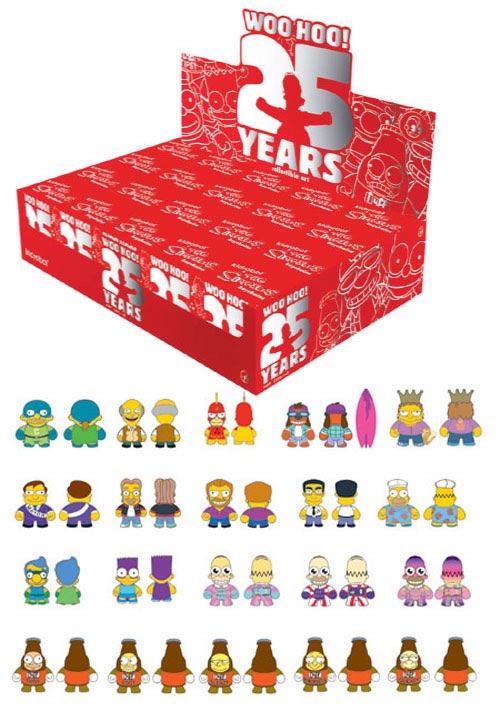 The Simpsons 25th Anniversary by KidrobotWhy Was 'Pitch Perfect 2' Such a Shocking Box Office Smash?
The Art Of Murdering Kevin Bacon: An Oral History Of How 'Friday The 13th' Became A Horror Classic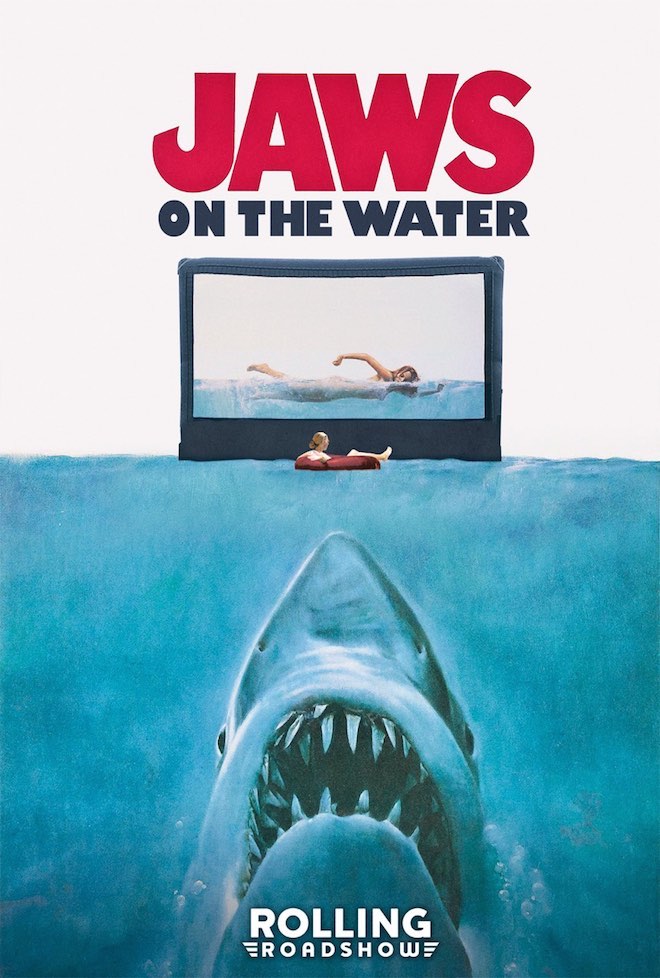 Alamo Drafthouse's Rolling Roadshow Returns
'Doc' Jensen's brave new world: His journey to TomorrowlandThe real story behind the iconic Coke ad in 'Mad Men' finaleDaily Blog Post from Editor Peter Sciretta: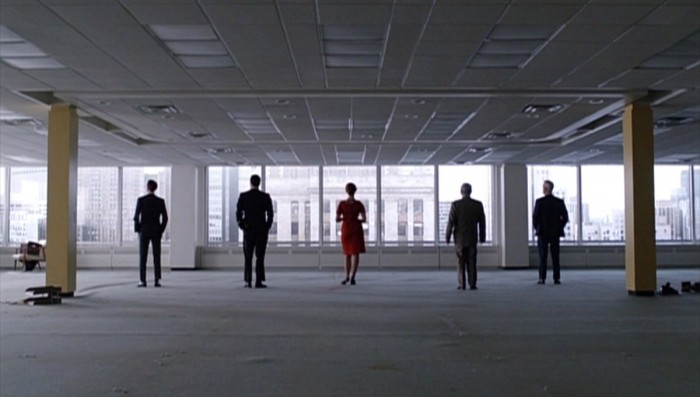 Why Television Series Finales Are Rarely Ever Satisfying
How do you end a television series? It's a question many showrunners have asked, and few have gotten right over the years. The problem is that most television shows begin with a very loose plan.
At most they usually have a season mapped out, and even then unexpected magic happens and things change. It could be that a character that was only going to last a few episodes ends up inspiring the writers in new unanticipated and interesting directions. It could be that something they believed would work on the page just isn't working on screen, and a new direction is created. But even then the writers usually only have one or two seasons of character ark built into a show.
And as you know, if a series is popular it will last many more seasons than that planned first year. This means that further adventures and complications must be created, and often times by the end of a series the story isn't as good as the first couple seasons. A showrunner can only keep a couple that the audience wants to be together from finally getting together for so long, then what? Add some new characters to the mix? After saving the world a few times Jack Bauer finally has his big deep realization, then what?
This is the trouble with almost all the popular serialized television shows I watch. Some shows are deeper invested in the character and subtleties, like Mad Men, and I think those kind of series do better with their final seasons and finales than the more plot driven shows.
I think Damon Lindelof and Carlton Cuse realized this when the last season of Lost came about, which is why they decided to focus on character over having really clever surprising answers to the series' mystery box plot. Of course, doing this switch pissed off fans who were into the show for the twists, and they seemed to outnumber those who were strongly invested in the character drama.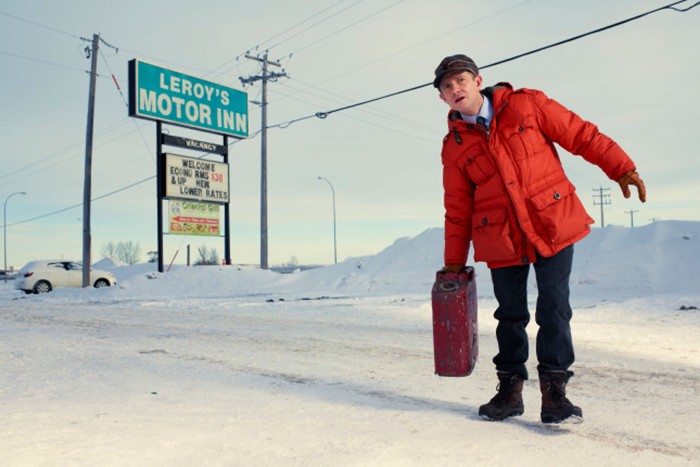 I'm a huge fan of serialized television and I love the season ending cliffhangers that have come from the last generation of television shows — but what has excited me more recently is the idea of one season stories like True Detective or Fargo. These kinds of those let us explore character and plot in a much deeper way than any two or three hour movie is allowed, but without the sacrifice of having to keep the wheels running.
I also love how bold these kind of stories can be when they know that at the conclusion of the season, its over. For instance, Fargo took many exciting turns that I don't believe the show-runners would have taken if they were planning for additional seasons.
Thats not to say I'm not excited about the second season of Better Call Saul or the other various television series on my Tivo one pass. But the one-season stories excite me because their construction feels more complete combined with the weight in their finality, ever on the horizon.
Okay, lets get to today's edition of Page 2.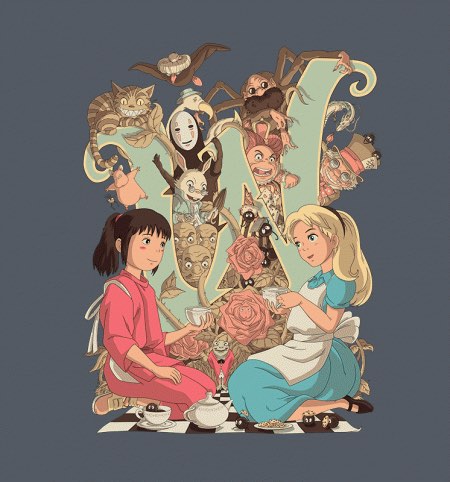 Wonderlands t-shirt
SEXUAL ASSAULT AND FANTASY: WHERE 'OUTLANDER' WENT RIGHT AND 'GAME OF THRONES' DID WRONG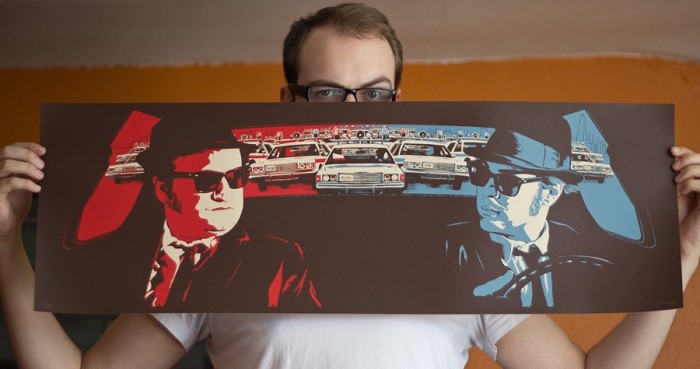 We're On A Mission From God Metallic $65 Luxury Metallic Variant Print
The 10 Most Annoying Characters Of The 2014-2015 Season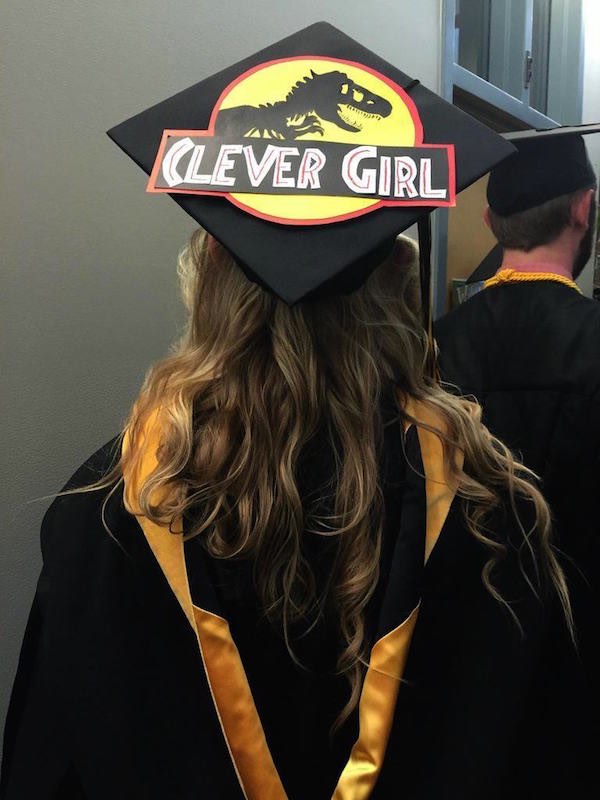 Clever Girl graduate
Melissa McCarthy Schools Movie Critic Over Wildly Sexist Review

Dwayne Johnson Has The Sweetest Reaction To A Letter From Steven Spielberg
Hurry! These Movies Are Expiring on Netflix in June
First Look: Cinderella Castle Adds Regal Turrets at Magic Kingdom Park
'American Horror Story: Hotel' Leaked Cast Not Accurate, Says Sarah Paulson
Watch: 7-Minute Video Essay Explores The Influence Of D.W. Griffith On The Complex Editing Of 'Inception'
Sling TV Launches on Android TV, Adds ESPN Desportes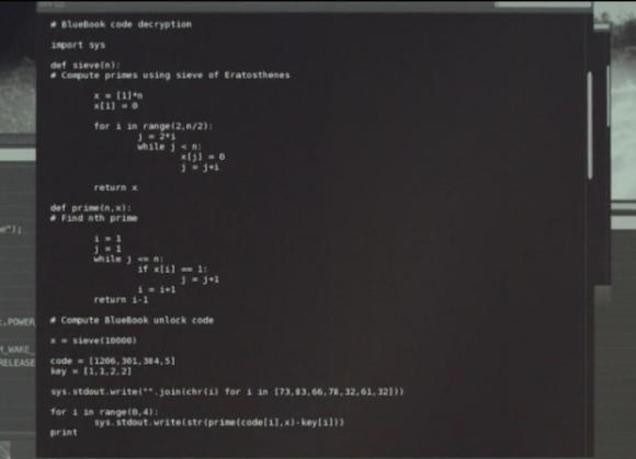 The Easter Egg Hidden In Ex Machina's Source Code
'Supergirl' Star Melissa Benoist Climbs Into 'Lowriders' Movie
This 'Boy Meets World' Medley Will Make You All Kinds Of Nostalgic (Video)
Ann Dowd Adds Cinemax's Quarry to Her Plate

"The Japanese Calligraphy Artist Who Created the Kanji for Pixar's Inside Out"
Geek Deal: Best Buy Exclusive Metalpack & Steelbook Blu-Ray (various titles)
Artist Creates Trippy Mashup Using Sounds From Different Disney Movies (Video)
How 'The Strain' Cinematographer Miroslaw Baszak Taps Into Guillermo Del Toro's Vision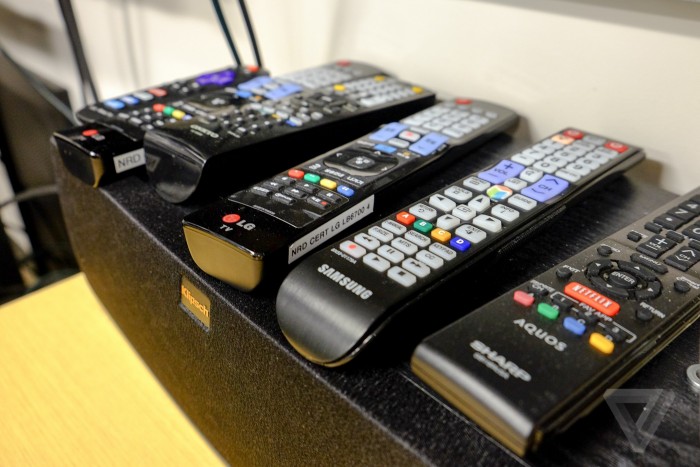 Inside the labs where Netflix is trying to make televisions suck less
Apple TV Could Be Key to Apple's Connected-Home Plans
Brock Baker Performs Impressions of Characters Originally Voiced by Harry Shearer on 'The Simpsons'
Netflix to Launch "The Perfect Dictatorship" in the U.S.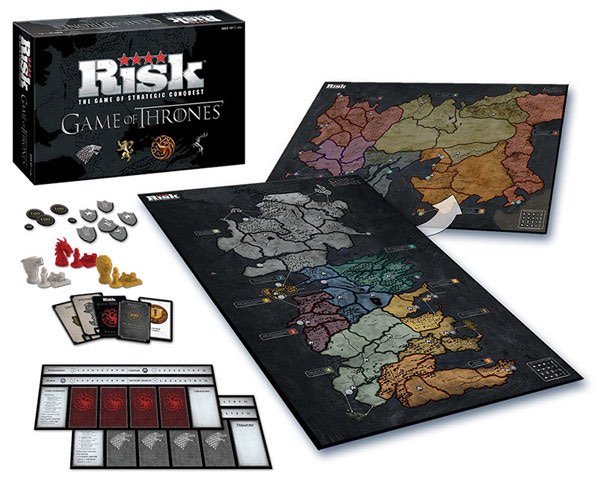 Game of Thrones Risk
Epix Jumps Into Scripted Series with Nick Nolte Comedy 'Graves,' 'Berlin Station'
'World of Color – Celebrate!' Premieres at Disney California Adventure Park, Opens for Guests May 22
Steven Williams Joins 'The Leftovers'; Gabriela De La Garza In 'Narcos'

They're Eating Deep Fried Pikachu In Korea!
Wes Anderson and Noah Baumbach ask you to help finish Orson Welles' final film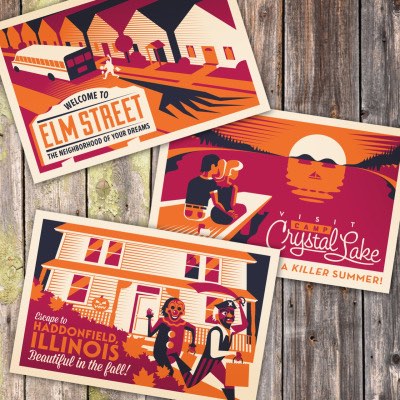 All three Ryan Brinkerhoff slasher fine art prints NOW AVAILABLE
Mad Men Creator: Finale Coke Ad Came From Don's 'Enlightened State'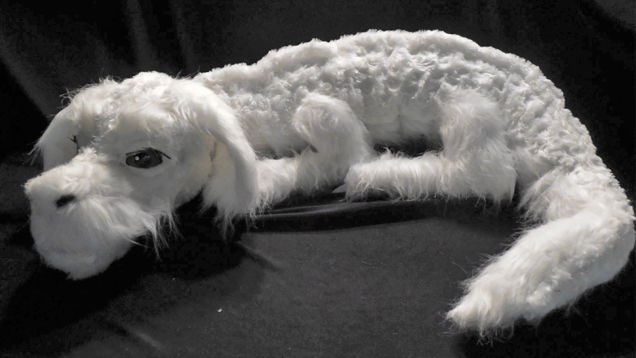 It's Too Bad the Stocks Of This Plush Falkor Aren't Neverending Too
YouTube now supports 60 fps live streaming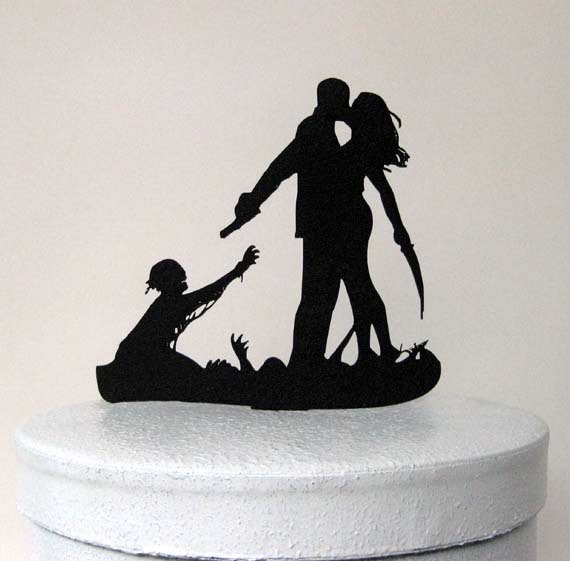 These Nerdy Wedding Cake Toppers Are True Symbols Of Love
How Kickstarter Topped $100M in Documentary Financing (and 10 Unusual Films That Benefited)

Life Advice from 50 Favorite Cartoon Characters Infographic
Netflix 'BoJack Horseman' Season 2 Featuring Will Arnett Set for Summer Debut
If you have any interesting items that we might've missed that you think should go in /Film's Page 2 – email us!