Watch Christopher Lloyd Reprise Doc Brown In LEGO Dimensions Trailer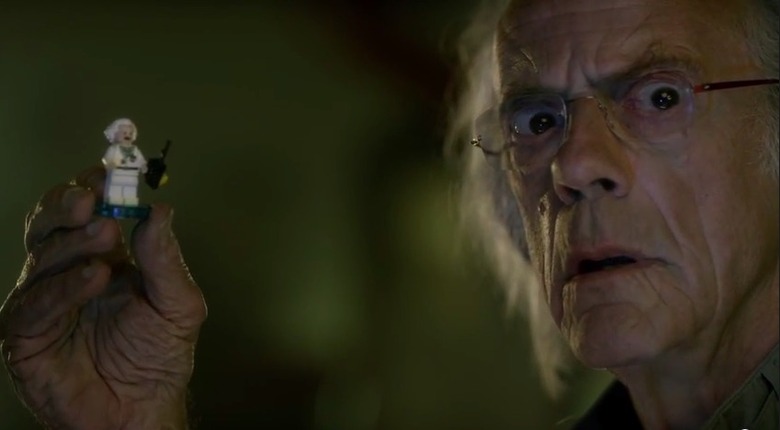 Christopher Lloyd reprises his signature role as Doctor Emmet Brown from Back to the Future trilogy in the latest LEGO Dimensions television spot. We wrote about LEGO Dimensions back in April; it's LEGO's attempt to take on Disney Infinity, Nintendo Amiibo and Skylanders. The new video game will use special Lego mini figures to create franchise-busting scenarios, and properties included are Batman, The Lego Movie, Lord of the Rings, DC Comics, Ninjago, The Wizard of Oz, and yes, Back to the Future.
The Doc Brown Lego Dimensions trailer revolves around the premise of Doc receiving a mysterious package that has a connection to another dimension. Great Scott indeed, some very heavy stuff. Watch the Doc Brown LEGO Dimensions trailer embedded after the jump.
Anyone who reads /Film knows I'm a huge Back to the Future fanatic (its my favorite film of all time). As great as it is to see Christopher Lloyd step back into his role as the crazy wild-eyed scientist, seeing the actor getting older makes me glad that Universal has been unable to convince director Robert Zemeckis and writer Bob Gale to reboot the franchise.
I love the idea of LEGO Dimensions but kind of wish the company took things a step further and let gamers build their own creations which could somehow be scanned into the game itself. I'm sure they must be working on such a concept for a future version/expansion.