'Finding Dory' Ride Coming To Tokyo Disney Resort In 2017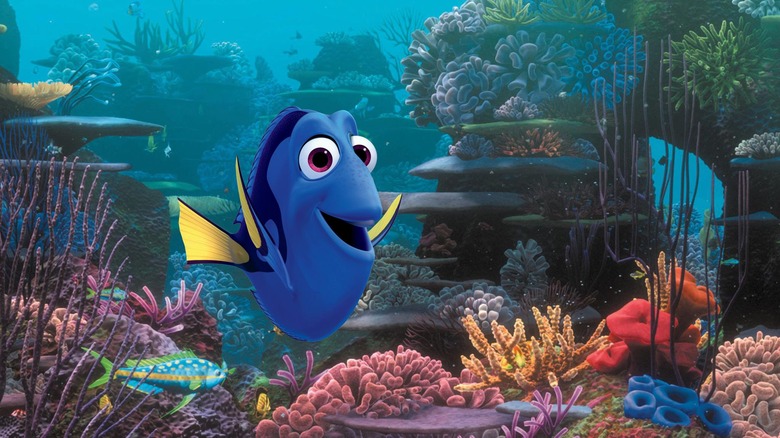 Want to feel like a small, vulnerable fish in a big, scary sea? Who hasn't, right? Well, starting in 2017 Disney will offer you the opportunity to enjoy that terrifying experience, with the opening of a Finding Dory ride at Tokyo Disney Resort. Get a first look at the Finding Dory ride after the jump. 
Oriental Land Company (via Stitch Kingdom), which owns and operates Tokyo Disney Resort, announced the Finding Dory ride today. It will be located in the Port Discovery area of Tokyo DisneySea, replacing the current StormRider attraction. That one will shut down in mid-May 2016 so that the Finding Dory ride can debut in spring 2017. The total cost of the new attraction is expected to come in around $41.5 million (USD).
The Finding Dory ride will be an indoor simulator ride, similar to Disney's Star Tours or Universal Studios' Despicable Me: Minion Mayhem. The attraction will consist of two cabins, each with a capacity of 122 people, and last about five minutes. It's intended for guests at least 3 years old and 3 feet tall.
Guests will board a submarine that "shrinks" down to fish size, allowing them to interact with the gorgeous underwater world of Pixar's Finding Nemo and Finding Dory from the characters' perspective. The look will be as close to the real deal as possible – Finding Dory production staff is helping to create visuals for the attraction, and favorite characters from Finding Nemo will make appearances.
Sadly for Disney lovers outside of Asia, the Finding Dory ride has only been announced for Tokyo Disney Resort so far. But if it does well there, who knows — maybe the Walt Disney Company will consider expanding to other parks. Oriental Land Company shared some concept art from the Finding Dory ride, which you can see below.
As far as ride ideas go, this is a pretty fun one. Pixar's underwater world is rich with color and detail, and should be exciting to explore. It does seem a bit early for Finding Dory-themed attractions, but since it shares the same "universe" as Finding Nemo that shouldn't be a huge problem. And this way, Disney gets to strike while the iron is hot. Finding Dory the movie June 17, 2016.