'Runoff' Trailer: Joanne Kelly Of 'Warehouse 13' Anchors A Heartland Thriller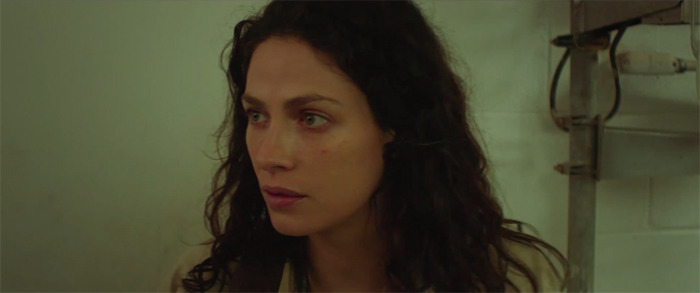 Kimberly Levin, a biochemist and playwright, makes her feature directorial debut with Runoff, starring Joanne Kelly of Warehouse 13, and the film looks fantastic. This first Runoff trailer is all I need to see to mark this movie as a must-see. Kelly plays a woman trapped between harsh economic realities and a tempting offer that could save her farm, but the tense and ominous trailer suggests that there will be very harsh consequences for reaching towards the easy money. This sets up Runoff as a film to complement fare like Winter's Bone, and that is very appealing.
Runoff hits theaters on June 26. Trailer via Monterey Media.
The beauty of the land cannot mask the brutality of a farm town. As harvest draws near, Betty confronts a terrifying new reality and will go to desperate lengths to save her family when they are threatened with being forced from their land.  An old friend, struggling to keep his own farm profitable by any means necessary—offers Betty a way out. She refuses to get involved, but as the pressures mount for her family and they are on the brink of eviction, her husband, Frank, reveals that he is seriously ill. How far will one to go to take care of one's own? Recalling all that is heartland Americana, this film combines an ecological urgency with a compelling yet sensitive story.