Exclusive 'When Marnie Was There' Clip: Studio Ghibli's Latest Arrives In The US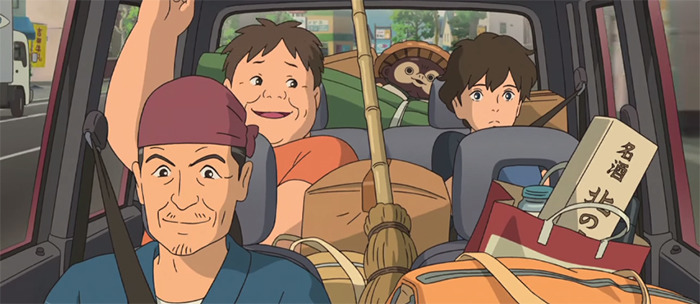 This week the film that may be the final Studio Ghibli feature opens in limited US release. When Marnie Was There is from director Hiromasa Yonebayashi, and tells the story of Anna, voiced here by Hailee Steinfeld, who is sent off to spend the summer with relatives of her foster mother.
In this When Marnie Was There clip we see Anna arriving in the seaside town that will be her summer home, and we meet Setsu and Kiyomasa Oiwa, voiced here by Grey Griffin and John C. Reilly.
For more footage, check out the latest trailer, which also features Kiernan Shipka (best known as Sally Draper on Mad Men) as the voice of Marnie for the US dub release.
The film also features the voices of Kathy Bates, Ellen Burstyn, Geena Davis, Catherine O'Hara, Raini Rodriguez and Vanessa Williams.
Clip via GKids. When Marnie Was There will hit screens in New York and Los Angeles on May 22 and should expand to other cities in the coming weeks. Info on theaters is here: http://www.
marniefilm.com/.
Sent from her foster home in the city one summer to a sleepy town by the sea in Hokkaido, Anna dreams her days away among the marshes. She believes she's outside the invisible magic circle to which most people belong – and shuts herself off from everyone around her, wearing her "ordinary face." Anna never expected to meet a friend like Marnie, who does not judge Anna for being just what she is. But no sooner has Anna learned the loveliness of friendship than she begins to wonder about her newfound friend...
Based on the novel by Joan G. Robinson, When Marnie Was There is the newest film from Studio Ghibli, and the second feature film by Hiromasa Yonebayashi, the director of The Secret World of Arrietty.