Cool Stuff: Poster Posse 'Tomorrowland' Artwork Makes The Future Pretty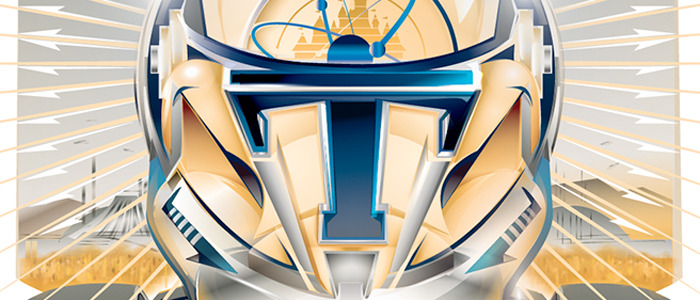 This week finally brings Brad Bird's original Disney sci-fi adventure Tomorrowland to theaters. Just yesterday brought some early buzz on the film, and it doesn't sound overwhelmingly good. Our own Peter Sciretta has seen it a couple times, and was a little disappointed, but has warmed up to it after revisiting. Everyone else can judge for themselves this weekend.
In the meantime, Poster Posse has decided to put together a small tribute to the film with a few wonderful pieces of artwork. Check out the Poster Posse Tomorrowland artwork below!
Honestly, I wish there was more. But the artists only have so much to work with since a majority of the film has been kept under wraps. Even the trailers don't give away much of the story, opting for mystery and sci-fi spectacle instead of laying out the plot for audiences. If some other talented artists out there like the movie enough, maybe we'll see some more extensive artwork featuring setpieces and characters we haven't seen much of in the marketing.
Here's the small gallery straight from Poster Posse:
Pretty much all of them use the glimmering future city as inspiration, but one artist actually decided to create a little tie-in to Star Wars, which is interesting since Damon Lindelof just revealed his wacky pitch for a Tomorrowland credits scene that had ties to the galaxy far, far away and the Marvel universe.
My favorite out of this batch is the one in the lower right-hand corner by Matt Needle. It almost looks like a postcard you would have gotten in the 60s from Tomorrowland, and it would just look fantastic on my wall.
We'll have plenty more Tomorrowland goodies this week, including an interview with director Brad Bird, leading up to the release of the film on May 22nd, with some early showings beginning the evening of May 21st. Stay tuned.