Best Stories Of The Week: Muppets, Mutants, Mad Max & More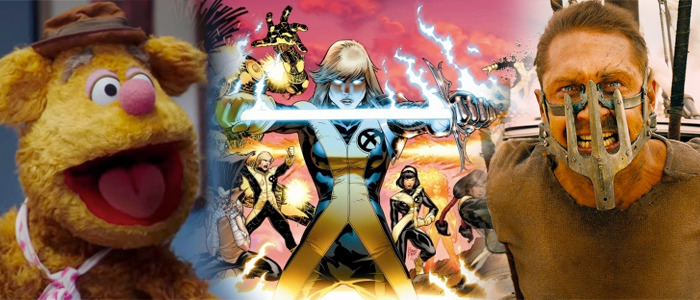 We're always thankful when it's Friday. Not only is it the beginning of the weekend, but that's when new movies are in theaters everywhere. And now Friday will also be when you can catch up on all the important stories from the week before. Starting with this post, every Friday, we'll recap some of the best stories of the week, from the biggest trailers to the most buzzed about movie news to our own features and editorials.
This week was chock full of big stories, from a new trailer for Guillermo del Toro's Crimson Peak to a sneak peek at the return of The Muppets to television. We also had a glowing review of Mad Max: Fury Road (in theaters now), news of a new project at Fox expanding the X-Men universe and much more. Check out all the best stories of the week after the jump!
Warner Bros. has commissioned another big screen adaptation of The Fugitive, the classic TV series which was already turned into a fairly iconic crime thriller starring Harrison Ford and Tommy Lee Jones. In fact, there's even a chance that Ford and Jones could return in some capacity. Get more details, including who's writing the script, right here.
Check out the trailer for the truly unique drama The Tribe, which our own Russ Fischer says still haunts him.
Our own Peter Sciretta went to the grand opening of the new Springfield attraction at Universal Studios, recreating iconic locations, characters and treats from The Simpsons. Check out a whole slew of photos right here.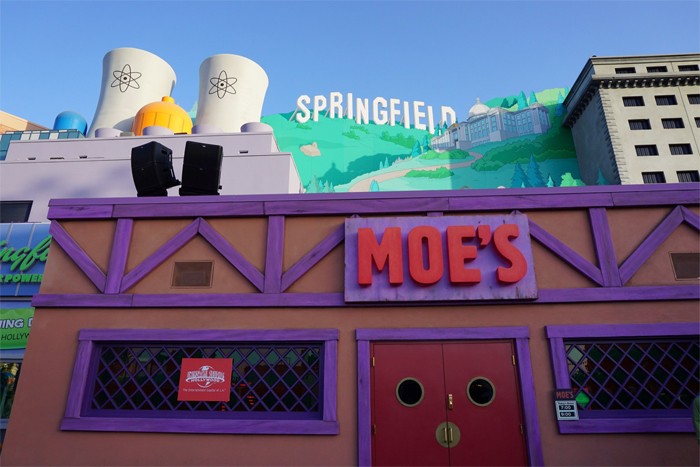 And in case you didn't know, before Peter Sciretta created /Film and went vagabonding around the hometown of The Simpsons, he was an aspiring filmmaker, just like many of you. He recounts the whole process of making his first movie in this very personal feature from this past week, and you can also watch the film's trailer. If you have any interest in filmmaking, it's a must-read.
Continuing Hollywood's obsession with remakes, we learned that Sony Pictures is developing a remake of the 90s cult classic The Craft. It looks like the 90s are becoming the new 80s and studios begin plucking properties that are rope for remakes and reboots. Find out who's directing the remake of The Craft right here.
Join the rest of the internet in being perplexed, mystified and blinded by the colorful and crazy trailer for Jem and the Holograms, the adaptation of the animated series from the 80s, with G.I. Joe: Retaliation director Jon M. Chu at the helm. Check out the film's poster right here, and see more images from this insane flick over here.
Join the discussion about whether it's fair to be apprehensive about a movie based on the studio's apparent lack of faith in a movie. This all started when it was noted that press screenings of Cameron Crowe's latest movie Aloha are only happening a few days before the film hits theaters, and reviews are embargoed until the day before it arrives. Learn more about the studio's release strategy process and chime in with your thoughts right here.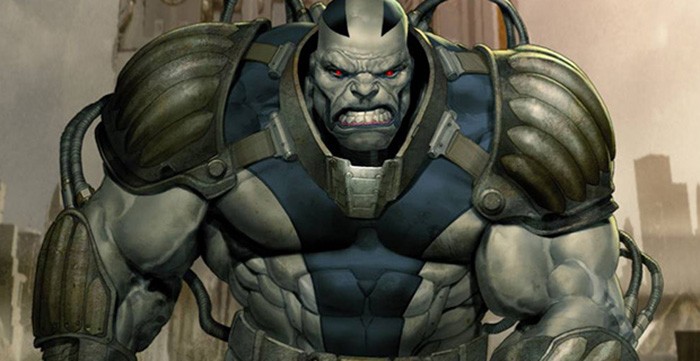 For X-Men: Apocalypse, franchise star James McAvoy will finally be going bald to play Professor Charles Xavier this time. Director Bryan Singer posted a behind the scenes photo of McAvoy getting his head shaved so it can be nice and shiny. See McAvoy with no hair right here.
After being previously rumored to lead the Harry Potter spin-off prequel Fantastic Beasts and Where to Find Them, best on the fictional textbook from Hogwarts School of Witchcraft and Wizardry, Eddie Redmayne (The Theory of Everything) is officially in talks for the lead role in the film. Check out the full report to see what we know about the movie so far.
In honor of Pitch Perfect 2, featuring the stellar a cappella group The Barden Bellas, we put forth a list of the Top 15 Best Bands in Movies. It doesn't include solo artists or real bands happen to appear in movies. These are bands that were first created as characters, though some of them were also legitimate musicians who went on to have real albums that topped the charts. Find out if your favorite band made the cut on the full list.
After returning to the big screen in 2011 after an extended hiatus, The Muppets are heading back to television with an all-new series on ABC. This time there's a documentary following everyone's favorite Jim Henson creations as they embark on creating a new television show. It looks like exactly what a great new Muppets television show should be. Get more information about the show in our original post.
Brad Bird sees his latest film, the sci-fi adventure Tomorrowland, hit theaters next week. And for his next project, it sounds like he'll be sticking around at Disney. Fans have been waiting years for The Incredibles 2, and Bird has confirmed that it will be his next film. We speculate as to when we might see the film in theaters in our full report over here.
As production nears, the cast of the first Star Wars Anthology film is growing. Mexican actor Diego Luna has joined the cast of Star Wars: Rogue One, though specifics on his character have yet to be revealed. However, we might have some brief new information on who Ben Mendelsohn will be playing. Get more details in the original news post.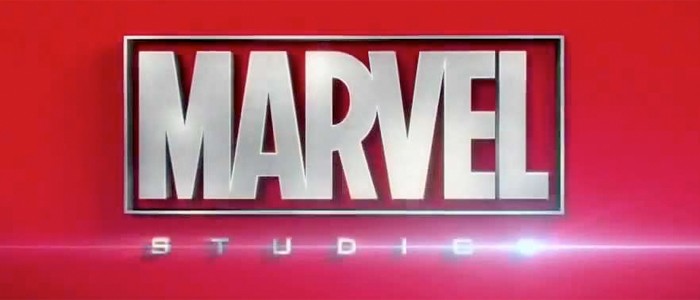 With Captain Marvel and Black Panther not too far away on Marvel's future slate, the studio is on the hunt for a director for both projects. And one of the names in the mix for one or the other is Ava DuVernay, fresh off directing last year's Best Picture nominated historical drama Selma. Either one would benefit from her talent behind the camera. Learn more right here.
An extended trailer for CBS's first comic book television series, Supergirl, has soared in. Fans seem to be pretty divided, so watch the trailer for yourself, and then join the discussion with your thoughts.
While we've heard that Bryan Singer's X-Men franchise may be coming to an end, in favor of continuing the series with the X-Men: First Class cast, 20th Century Fox won't be abandoning mutants anytime soon. This week brought news that The Fault in Our Stars director Josh Boone will be at the helm of The New Mutants, a spin-off of the X-Men franchise following a whole new team of gifted people. If you don't know anything about The New Mutants, we've got plenty of details in our original story.
It sounds like we might be getting our new Spider-Man very soon. A fairly reliable rumor has surfaced saying that Ender's Game and Hugo star Asa Butterfield is now in official negotiations to play the new Peter Parker who will be made part of Marvel's cinematic universe. However, other sources are saying that a final decision hasn't been made and someone else could end up with the gig. Get all the details on Spider-Man casting right here.
Simon Pegg has been rumored for some sort of small cameo in Star Wars: The Force Awakens since last fall, but we don't know who he might play. Well, while promoting the romantic comedy Man Up across the pond, a reporter asked about his potential cameo. Pegg confirmed that he's in the movie, and then he also confirmed another rumor that Daniel Craig has a cameo too.  But to find out who's he's playing you'll have to read our original story.
Supergirl isn't the only new DC Comics television series hitting the air this fall. The CW continues to bring DC's heroes to the small screen with DC's Legends of Tomorrow. Coincidentally enough, the series stars former Superman star Brandon Routh as part of a team of heroes trying to save the day, all with the help of time travel. Check out the first trailer, and then let everyone know what you think over here.
What a lovely day! Mad Max: Fury Road is in theaters now. It has a 98% on Rotten Tomatoes, and while it may not topple Pitch Perfect 2 at the box office this weekend, audiences should be seeking out this truly epic action flick immediately. It's the first time in a long time you can call a film a non-stop thrill ride and actually mean it. Our own Russ Fischer has more extensive thoughts on the film in his glowing review, plus he also put together a primer on the movie for people who may need some extra information. So see what he thinks and then see the movie. Or see the movie and then read that stuff. It's your life.
The Simpsons may be losing one of the most integral parts of the show. Voice actor Harry Shearer, who helps bring characters like Mr. Burns and Ned Flanders to life on the long-running animated series, is reportedly leaving the show after some disputes behind the scenes for his new contract for the recently ordered two-season renewal. There's a chance a deal could still be worked out, but we'll see what happens. In the meantime, check out Germain Lussier's countdown of Harry Shearer's 25 greatest characters from the show that we may end up losing.
Finally, we have the gorgeous new theatrical trailer for Guillermo del Toro's gothic haunted house horror flick Crimson Peak. The film features Tom Hiddleston and Mia Wasikowska along with some pretty creepy imagery and ghosts. It certainly looks like one of the most grand horror movies we've seen in a long time. But we also hope it's truly scary as well. Sound off with your thoughts in our original post.
That's all for the Best Stories of the Week for now. Stay tuned to see what happens next week!