New 'True Detective' Trailer: Let Those Inner Demons Out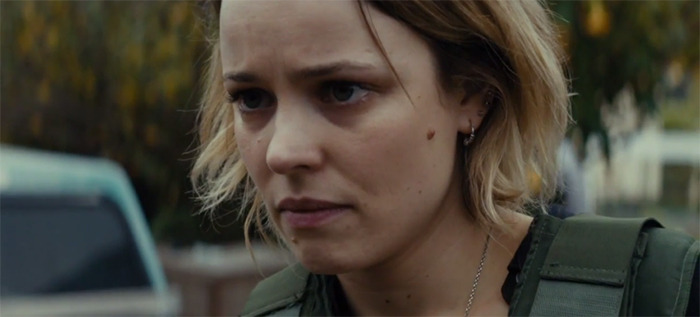 The first True Detective season two trailer was all slow shots of sad faces. This second one has a lot more character — we hear from a few of the major players, including the bad guy played by Vince Vaughn, and the cops played by Colin Farrell, Rachel McAdams and Taylor Kitsch. The real standout so far looks to be McAdams, who comes off like a total badass in this footage. Check out the new True Detective trailer below.
Justin Lin directs the first two episodes of the new season; we don't know, for obvious reasons, which episodes all this footage is pulled from. If you want to know more about the characters, you'll find the info in the official description below.True Detective Season 2 premieres on Sunday, June 21. Trailer via HBO.
A bizarre murder brings together three law-enforcement officers and a career criminal, each of whom must navigate a web of conspiracy and betrayal in the scorched landscapes of California. Colin Farrell is Ray Velcoro, a compromised detective in the all-industrial City of Vinci, LA County. Vince Vaughn plays Frank Semyon, a criminal and entrepreneur in danger of losing his life's work, while his wife and closest ally (Kelly Reilly), struggles with his choices and her own. Rachel McAdams is Ani Bezzerides, a Ventura County Sheriff's detective often at odds with the system she serves, while Taylor Kitsch plays Paul Woodrugh, a war veteran and motorcycle cop for the California Highway Patrol who discovers a crime scene which triggers an investigation involving three law enforcement groups, multiple criminal collusions, and billions of dollars.