Samuel L. Jackson Joins Simon West's 'The Blob' Remake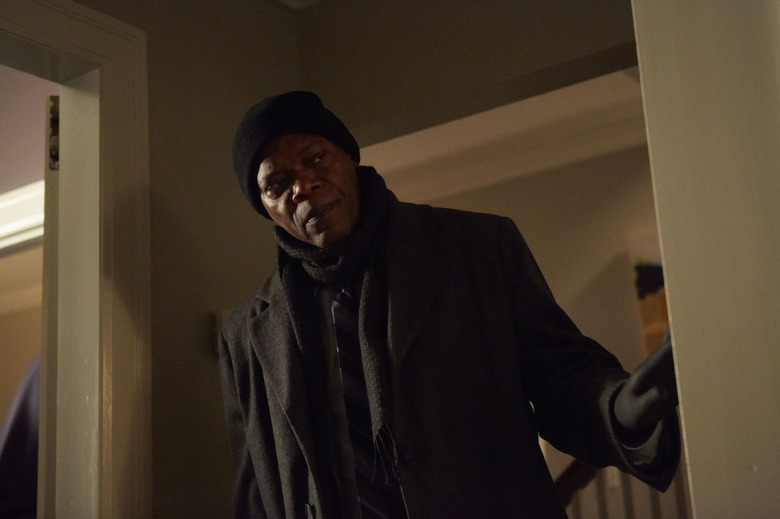 The perpetually busy Samuel L. Jackson has lined up his next gig. He's become the first actor to join The Blob, a remake of the 1958 sci-fi horror classic. Simon West (Con Air) is directing. More details on the Samuel L Jackson The Blob casting after the jump. 
The Blob remake sees a small town threatened by an alien life form uncovered deep within the ground. Goldcrest Films announced today that Jackson will star as a biochemistry professor trying to stop the otherworldly predator from destroying everything in its path. Said West in a statement, "I have been waiting to work with Samuel L. Jackson my whole career."
The original The Blob, which starred Steve McQueen in one of his very first roles, is considered a B-movie classic. A sequel followed in 1972, then a remake in 1988. The new remake has been in the works since 2009 when Rob Zombie signed on to direct. He dropped out eventually, and West took over at the helm in January of this year.
At the time of his hiring, West offered some clues about how exactly he planned to bring the Blob to life. "With modern CGI we can now fully realize the potential of The Blob," he said. "The world I create will be totally believable, immersive and emotionally satisfying."
A little while later, he revealed that his new The Blob would give the Blob more of a backstory:
 Yeah, it's definitely going to be on a much bigger canvas than the originals, which were much more small, niche genre horror movies. My version of The Blob's going to be more sci-fi.
The blob itself will be more sophisticated, more along the lines of Alien and Predator and things like that – much more science-based, the way Jurassic Park made you believe you could bring back dinosaurs with a bit of DNA from a mosquito. This will be much more explained on where the blob comes from and how it works. It'll be a much more sophisticated creature – because it is a monster movie rather than a horror in that sense.
Jackson is coming off of Kingsman: The Secret Service, Barely Lethal, and Avengers: Age of Ultron. His upcoming releases include Big Game, Tarzan, Quentin Tarantino's The Hateful Eight, and Tim Burton's Miss Peregrine's Home for Peculiar Children, and he's expected to star in Spike Lee's musical comedy Chiraq.
Jack Harris, who produced the 1958 The Blob, will produce the remake as well, along with Richard Saperstein, Brian Witten, Judith Parker Harris, and Taewon Chung. Shooting on The Blob remake begins this fall.