Indiana Jones Themed Restaurant Opening At Walt Disney World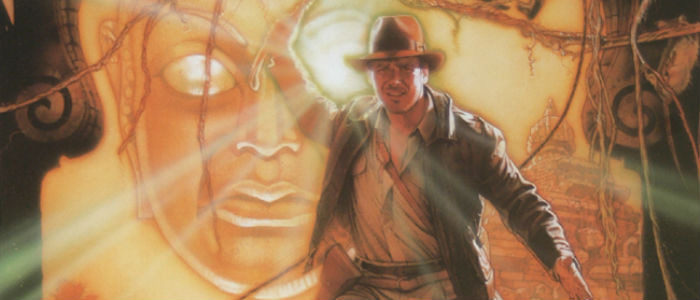 Though Disney didn't own Lucasfilm until 2012, the companies have always had a great relationship. In particular, they've enjoyed huge success in their theme parks. Both Disneyland in California and Walt Disney World in Orlando have Star Wars and Indiana Jones-themed attractions that entertain thousands of people every single day.
Now that Disney owns Lucasfilm, there's going to be more and more of both themed properties in the parks over the next few years. We've already heard tons of rumors and speculation about Star Wars being integrated into the parks. Now there's even a small Indiana Jones expansion. A subtle, Indiana Jones-themed restaurant is scheduled to open at Downtown Disney in Orlando, FL. Read more and see some concept images of the Indiana Jones restaurant below.
The new restaurant is called Jock Lindsey's Hangar Bar. Jock Lindsey is Indiana Jones' pilot who famously flies him at the beginning of Raiders of the Lost Ark and has a pet snake named Reggie.
Here are a few pieces of concept art from the restaurant, which is currently under construction:
Indiana Jones restaurant concept art
The official Disney Blog made the announcement and have a few new prices of information:
Tucked in between the soon-to-be-expanded Paradiso 37 and recently opened BOATHOUSE restaurant, a new Disney owned and operated Food & Beverage offering has been taking shape. Today, I'm thrilled to share more details on this aviation-themed lounge, Jock Lindsey's Hangar Bar.
With a prime location along Lake Buena Vista and seating for 150, the venue will feature unique cocktails – such as the "Hovito Mojito" with Barsol Quebranta Pisco, fresh lime juice and simple syrup – and small plates such as "Air Pirates Everything Pretzels" with house-made mustard and beer cheese fondue.
The design team has gone to great lengths to ensure that every element – from the propeller-based ceiling fans and diving bell "booth" to the "Rolling Boulder Meatballs" on the menu – fits within the storyline.
And just what is that story? Ardent fans of the "Indiana Jones" films may recognize Jock Lindsey as Indy's frequent pilot; he's also the owner of a pet snake named Reggie – an important detail, trust me on this! In the main room, guests will discover an expansive bar, aviation decor filling the room, vintage travel posters covering the walls and correspondence between Jock, Indy and their fellow adventurers on display. Guests can eat, drink and be merry outside as well, in Jocks' old steamboat, now in permanent dry dock and aptly named "Reggie;" and in nearby seating on the adjacent deck.