Hugh Jackman And Rooney Mara Set For 'Collateral Beauty' From Director Of 'Me And Earl And The Dying Girl'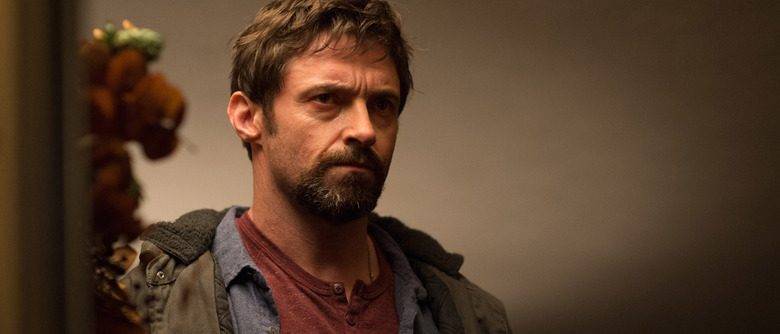 In about a month, audiences are going to fall in love with Me and Earl and the Dying Girl. Simultaneously, they're going to get very curious about Alfonso Gomez-Rejon, the film's director who takes difficult subject matter and turns it into something incredible. Gomez-Rejon is already capitalizing on that buzz and has picked his next project. It's called Collateral Beauty and will star Hugh Jackman and Rooney Mara, who'll soon be seen together in Pan. Read more about the film below.
Variety broke the news of the film, which does not yet have a distributor. It's an original story written by Allan Loeb (Here Comes the Boom, 21, Rock of Ages, The Dilemma) and it follows a man at a New York ad agency whose whole live changes after a major tragedy.
Gomez-Rejon is also developing a few other movies but it sounds like this film will be his next, especially with a completed screenplay and two huge stars attached.
Though he's going to be known for Me and Earl and the Dying Girl, Gomez-Rejon really made a name for himself on TV, doing a bunch of episodes of Glee and American Horror Story. His first feature, the recent remake of The Town That Dreaded Sundown, wasn't particularly well received, but he was the second unit director on Ben Affleck's Argo, so he's also got a bit of Oscar-credibility.
If Fox Searchlight plays their cards right with Me and Earl, it could very easily be this year's Whiplash, positioned right in the middle of the awards talk. Both films won the Audience and Dramatic Feature awards at the Sundance Film Festival, a feat that almost always equates to award season accolades. Still, nothing is definitive so Gomez-Rejon lining up his next project now while he's sought after is smart.
What do you think about Collateral Beauty, written by Allan Loeb, directed by Alfonso Gomez-Rejon and starring Hugh Jackman and Rooney Mara?