'The New Mutants' Developing At Fox, Josh Boone To Write And Direct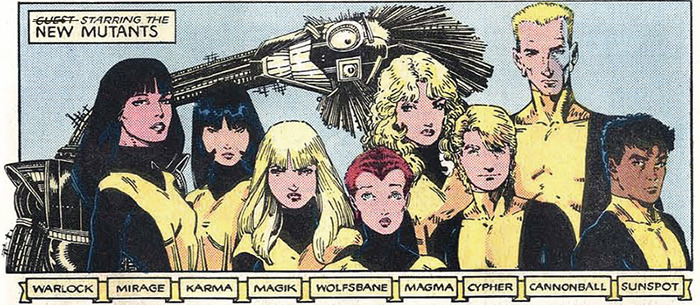 Fox is getting deeper into its rights package for Marvel's mutant characters, and has put in motion a plan to create a New Mutants movie as a spin-off from the X-Men movie series. Josh Boone, the writer/director behind Fox's The Fault in Our Stars, and the guy who is doing The Stand for Warner Bros. and The Vampire Chronicles for Universal, will write and direct. 
The New Mutants first appeared in one of Marvel's early graphic novels, in 1982, and earned their own monthly book in 1983. The team was comprised of a group of young mutants in training at Xavier's school, but naturally they ended up being no less removed from conflict than the elder X-Men.
Some of the New Mutants were more weird, though, than even the X-Men, with characters like Magik, the younger sister of Colossus, who could teleport and also had a strong mystical bent, and Warlock, the shape-shifting "techno-organic" alien who was friends with the unparalleled language master Cypher. As the years went on, some characters became full-fledged X-Men, and the roster of other younger members expanded to include even more odd characters.
(The New Mutants also provided the first appearance of Deadpool, who is currently played by Ryan Reynolds in the film shooting right now.)
Deadline reports that Fox has made a deal with Boone that will have him writing the film with Knate Gwaltney. Simon Kinberg and Lauren Shuler Donner will produce — Donner being the link to all previous X-Men films, and Kinberg being Fox's current go-to for future films.
The site says that Boone's schedule is currently dominated by the Anne Rice vampire movie for Universal, with The Stand to follow. In other words, The New Mutants is a few years away. But with a script not even written, that's no surprise. Expect it in the 2018-2019 range, most likely.
Kinberg said in a statement,
We're so excited to explore this new part of the X-Men universe, and so excited to do it with Josh, who is uniquely suited to tell this story about young characters.