Watch Trailers For ABC's New 2015-2016 TV Series Line-Up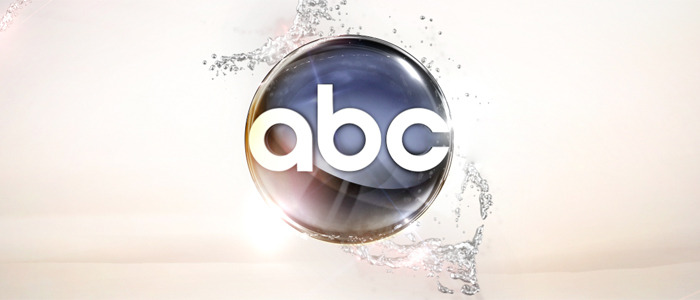 Yesterday morning we featured the trailers for new TV shows coming from NBC, as well as trailers for some of the new programming that will hit Fox, when the new 2015-2016 season begins this fall. And as upfront presentations continue from the big networks today we have the trailers for fresh new series from ABC.
We've already seen the trailer for The Muppets series on the way (we've included it below in case you missed it), but there's also another series adaptation of Uncle Buck, a medical comedy called Dr. Ken starring The Hangover menace Ken Jeong, a Biblical epic called Of Kings and Prophets, the 80s set, rock-infused serial killer thriller Wicked City and more.
Watch ABC's new 2015-2016 TV series trailers after the jump.
COMEDIESDr. Ken
Doctor-turned-actor/comedian Ken Jeong ("Community," "The Hangover"), plays Dr. Ken, a brilliant physician with no bedside manner. He is always trying to be a good doctor as well as a good husband and dad to his two kids. However, these good intentions have a way of driving everyone crazy at work and at home. Luckily, his therapist wife, Allison, is just the right partner to keep things sane.
"Dr. Ken" stars Ken Jeong as Dr. Ken, Suzy Nakamura as Allison, Tisha Campbell-Martin as Damona, Dave Foley as Pat, Jonathan Slavin as Clark, Albert Tsai as Dave and Krista Marie Yu as Molly.
"Dr. Ken was written by Jared Stern, Ken Jeong, and Mike O'Connell. Executive producers are Jared Stern, Ken Jeong, John Davis, John Fox and Mike Sikowitz, with Mike O'Connell as co-executive producer. "Dr. Ken" is produced by Sony Pictures Television and ABC Studios.
First Quick Impressions: Since this is a multi-camera format with a live audience, I'm already turned off (it's an outdated format that produces poor comedy). While I enjoy seeing another Asian-American family be the focus of a traditional sitcom, it's already being done much better on ABC with Fresh Off the Boat. Plus, Ken Jeong only works in small doses for me anyway.The Real O'Neals
A fresh take on a seemingly perfect Catholic family whose lives take an unexpected turn when surprising truths are revealed. Instead of ruining their family, the honesty triggers a new, messier chapter where everyone stops pretending to be perfect and actually starts being real.
"The Real O'Neals" stars Martha Plimpton as Eileen, Jay R. Ferguson as Pat, Noah Galvin as Kenny, Matthew Shively as Jimmy, Bebe Wood as Shannon and Mary Hollis Inboden as Jodi.
"The Real O'Neals" was written by David Windsor and Casey Johnson. Executive producers are David Windsor, Casey Johnson, Brian Pines, Dan McDermott, Stacy Traub and Dan Savage. "The Real O'Neals" is produced by ABC Studios.
First Quick Impressions: Now this looks like a solid family comedy. With the imaginary elements, it almost feels like an American version of Moone Boy, but with both a gay and Irish Catholic twist. The cast also seems to have some great chemistry, and this could be another hit for ABC along the lines of The Goldbergs.Uncle Buck
Based on the hit movie of the same name, Uncle Buck (Mike Epps) is a fun-loving but irresponsible guy who needs a job and a place to stay. By happy coincidence, his nieces' and nephew's nanny has just quit and his brother and sister-in-law need his help. His unconventional personality may just make him the right fit for the family and they may be the answer to his problems, too.
"Uncle Buck" stars Mike Epps as Buck, Nia Long as Alexis, James Lesure as Will, Iman Benson as Tia, Sayeed Shahidi as Miles and Aalyrah Caldwell as Maizy.
"Uncle Buck" was written by Steven Cragg and Brian Bradley. Executive producers are Steven Cragg, Brian Bradley and Will Packer. Co-executive producers are Korin Huggins and Phil Traill. "Uncle Buck" is produced by Universal Television and ABC Studios.
First Quick Impressions: Due to the success of Blackish, ABC is certainly trying to sustain their more diverse audience with this new take on Uncle Buck. Honestly, I'm just glad this isn't a multi-camera sitcom adaptation. They tried that before and it didn't work. It hits a lot of the same beats as the original John Hughes film, but that's to be expected at the start. It doesn't look terrible, but I'm not completely sold yet.The Muppets
The Muppets return to primetime with a contemporary, documentary-style show. For the first time ever, a series will explore the Muppets' personal lives and relationships, both at home and at work, as well as romances, breakups, achievements, disappointments, wants and desires. This is a more adult Muppet show, for "kids" of all ages.
Bill Prady ("The Big Bang Theory") and Bob Kushell ("Anger Management") are co-writers and executive producers. Randall Einhorn ("Wilfred"), Bill Barretta, Debbie McClellan and Kyle Laughlin are also executive producers. "The Muppets" is produced by ABC Studios and The Muppets Studio.
First Quick Impressions: Our own Peter Sciretta already offered his thoughts on the series, and much like him, I'm very excited after seeing this trailer. Muppets Most Wanted was a step back from the quality that Jason Segel brought to The Muppets, but this show seems to get back to the clever humor that made Jim Henson's creations great to begin with. Count me in.DRAMASThe Catch
From Shondaland's Shonda Rhimes and Betsy Beers, "The Catch" is a new thriller centered on the strong, successful Alice Martin (Mireille Enos). She's a fraud investigator who's about to be the victim of fraud herself by her fiancé. Between her cases, she is determined to find him before it ruins her career.
"The Catch" stars Mireille Enos as Alice, Alimi Ballard as Evan, Damon Dayoub as Kieran, Jay Hayden as James, Jacky Ido as Emil, Bethany Joy Lenz as Zoe, Rose Rollins as Andie and Elvy Yost as Maria.
"The Catch" was written by Jennifer Schuur. Executive producers are Jennifer Schuur, Shonda Rhimes, Betsy Beers and Julie Anne Robinson. "The Catch" is produced by ABC Studios.
First Quick Impressions: Another sexy, saucy thriller series seems to be on the way, this time with con artists at the center. This doesn't seem quite as melodramatic as Shonda Rhimes' other offerings (and I don't necessarily mean that as an insult to her other shows), but it still packs that familiar punch. Plus, I like the angle of a story that follows what happens after someone gets taken advantage of by a  con artist.The Family
This thriller follows the return of a politician's young son who was presumed dead after disappearing over a decade earlier. As the mysterious young man is welcomed back into his family, suspicions emerge — is he really who he says he is?
"The Family" stars Joan Allen as Claire, Alison Pill as Willa, Margot Bingham as Sergeant Nina Meyer, Zach Gilford as Danny, Liam James as Adam, Floriana Lima as Bridey, Madeleine Arthur as Young Willa, Rarmian Newton as Young Danny, Rupert Graves as John and Andrew McCarthy as Hank.
"The Family" was written by Jenna Bans. Executive producers are Jenna Bans and Mandeville Television's Todd Lieberman, David Hoberman and Laurie Zaks. "The Family" is produced by ABC Studios.
First Quick Impressions: Initially, this feels more like the plot of a movie than anything, but the mystery behind the reemergence of this lost boy does seem intriguing. Of course, this also feels like it could be a different take on the documentary The Imposter (available on Netflix Instant now). There's a very good cast for this kind of series, and I'm interested in seeing what Liam James (The Way Way Back) does with a role like this, so I'll check it out.Of Kings and Prophets
An epic Biblical saga of faith, ambition and betrayal as told through the eyes of a battle-weary king, a powerful and resentful prophet and a resourceful young shepherd on a collision course with destiny.
"Of Kings and Prophets" stars Ray Winstone as King Saul, Haaz Sleiman as Jonathan, Maisie Richardson-Sellers as Michal, Oliver Rix as David, Simone Kessell as Ahinoam, James Floyd as Ish-Boseth, Mohammad Bakri as Samuel and Tomer Kapon as Joab.
"Of Kings and Prophets" was written by Adam Cooper & Bill Collage. Executive producers are Adam Cooper, Bill Collage, Jason Reed, Reza Aslan and Mahyad Tousi. "Of Kings and Prophets" is produced by ABC Studios.
First Quick Impressions: ABC is trying to create their own Game of Thrones with the Bible as inspiration. It's not quite on the scale of the limited event series network television has seen, and Ray Winstone doesn't seem like the best casting for the lead, but it just might be enough to pull in a certain audience. For my money, it seems like it's trying too hard to be epic without a poweful story to back it up.Oil
Billy and Cody Lefever dream of a new life beyond their working class roots and move to "The Bakken" in North Dakota, booming after the biggest oil discovery in American history. They're soon pitted against a ruthless tycoon who forces them to bet big and put everything on the line, including their marriage.
"OIL" stars Don Johnson as Hap, Chace Crawford as Billy, Rebecca Rittenhouse as Cody, Delroy Lindo as Tip, Amber Valletta as Carla, Scott Michael Foster as Wick, India de Beaufort as Jules, Yani Gellman as AJ and Caitlin Carver as Lacey.
"OIL" was written by Josh Pate and Rodes Fishburne. Executive producers are Tony Krantz, Josh Pate, Rodes Fishburne, Drew Comins and Don Johnson. "OIL" is produced by ABC Signature.
First Quick Impressions: The setting for this series seems almost fantastical, and I'm having a hard time buying into it. There's a vibe that feels like Dallas if it were a comic book adaptation. There's family drama and clashing, all for some oil, but it's no There Will Be Blood. The stakes don't seem all that high, and I'm inclined to wonder how they'll make audiences care about these characters. We'll see.Quantico
A diverse group of recruits has arrived at the FBI Quantico Base for training. They are the best, the brightest and the most vetted, so it seems impossible that one of them is suspected of masterminding the biggest attack on New York City since 9/11.
"Quantico" stars Priyanka Chopra as Alex, Dougray Scott as Liam, Jake McLaughlin as Ryan, Aunjanue Ellis as Miranda, Yasmine Al Massri as Nimah, Johanna Braddy as Shelby, Tate Ellington as Simon and Graham Rogers as Caleb.
"Quantico" was written by Josh Safran. Executive producers are Josh Safran, Mark Gordon and Nick Pepper. "Quantico" is produced by ABC Studios.
First Quick Impressions: Continuing to diversify the lead characters on television, this new crime thriller features an Indian actress in the starring role. Priyanka Chopra absolutely stands out as being tough and sexy, and the series doesn't look half bad. Is there a chance Chopra could give infamous counter-terrorist Jack Bauer a run for his money?  I'm interested to find out.Wicked City
"Wicked City" follows a unique case set in a noteworthy era of L.A. history, starting with a murder case from 1982 centered on the rock 'n' roll, cocaine-infused revelry of the Sunset Strip. Alliances are formed between detectives, reporters, drug dealers and club-goers to solve a serial murder case.
"Wicked City" stars Ed Westwick as Kent, Erika Christensen as Betty, Adam Rothenberg as Jack, Taissa Farmiga as Karen, Gabriel Luna as Paco, Karolina Wydra as Dianne, Holley Fain as Trish, Darrell Britt-Gibson as Diver and Anne Winters as Vicki.
"Wicked City" was written by Steven Baigelman. Executive producers are Steven Baigelman and Mandeville Television's Todd Lieberman, David Hoberman and Laurie Zaks. "Wicked City" is produced by ABC Studios.
First Quick Impressions: After charming the women of Gossip Girl, it looks like Ed Westwick is becoming a real lady killer.  He undoubtedly looks like a creepy murderer, and his charm just makes him that much more dangerous. This looks pretty steamy, and it's also a nice change of pace from just seeing the crime thriller story from only the perspective of the cops in pursuit. There's definitely potential for something intriguing here, but I'm not sure the show can sustain itself for many seasons.
And here's what the schedule will look like in the fall when these new shows join returning programs like Scandal, Castle, Fresh Off the Boat, The Goldbergs and more.
MONDAY
8-10 P.M. – Dancing with the Stars
10-11 P.M. – Castle
TUESDAY
8-8:30 P.M. – THE MUPPETS
8:30-9 P.M. – Fresh Off the Boat
9-10. PM. – Marvel's Agents of S.H.I.E.L.D.
10-11 P.M. – QUANTICO
WEDNESDAY
8-8:30 P.M. – The Middle
8:30-9 P.M. – The Goldbergs
9-9:30 P.M. – Modern Family
9:30-10 P.M. – black-ish
10-11 P.M. – Nashville
THURSDAY
8-9 P.M. – Grey's Anatomy
9-10 P.M. – Scandal
10-11 P.M. – How to Get Away with Murder
FRIDAY
8-8:30 P.M. – Last Man Standing
8:30-9 P.M. – DR. KEN
9-10 P.M. – Shark Tank
10-11 P.M. – 20/20
SATURDAY
8 P.M. – Saturday Night Football
SUNDAY
7-8 P.M. – America's Funniest Home Videos
8-9 P.M. – Once Upon a Time
9-10 P.M. – OIL
10-11 P.M. – OF KINGS AND PROPHETS
As of now, I think ABC already has Fox and NBC beat when it comes to having the better line-up of new shows. ABC doesn't seem to be relying on the crime procedural format as much as the other two networks, and most of their comedies just generally seem funnier and of higher quality (though Dr. Ken still doesn't do much for me).
As of now, The Muppets, The Real O'Neals, Quantico and The Family are the shows that have my attention from this new roster. There's no premiere dates available for these shows yet, but that will come as the fall season gets closer. And stay tuned, because several other networks still have to show off their upfront presentations as well.
What do you think of ABC's new shows coming this fall? Are there any that catch your interest?