The Muppets TV Trailer: "They're All Back... Like You've Never Seen Them Before"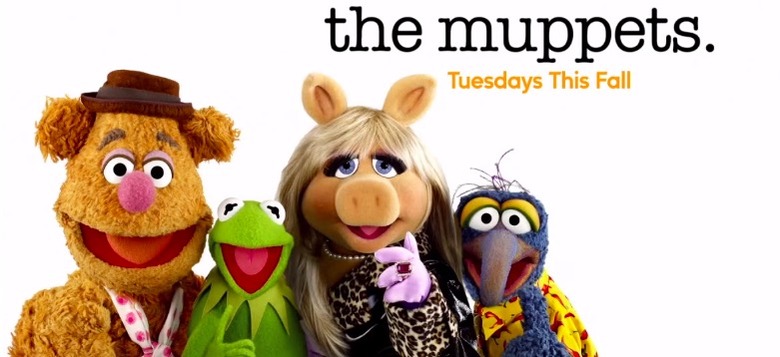 In April we learned that ABC was considering a new Muppet television series that would explore their personal lives in an Office-style Mockumentary. And last week it was revealed that the pilot would be backed up to series which means we'll be getting a new Muppet show on primetime television. I'm a huge Muppets fanboy but I'll admit I was skeptical when the news of this new show hit. But ABC has now released a trailer for The Muppets and I'm now a believer. Watch The Muppets tv trailer embedded after the jump.
The Muppets TV Trailer
One of the reasons I was skeptical about the new Muppets television show was that I wasn't a huge fan of the last movie, Muppets Most Wanted. To me the film felt more like the modern post-Jim Henson Disney era of The Muppets, which isn't a bad thing but it didn't have the heart and nostalgia for the first Jason Segel movie. But this trailer and the promise of a return to a kore adult-focused Muppet project has me excited.
"The original Muppets was making fun of all the variety shows that were going on at the time and thought 'Why don't we go out and make fun of all the mockumentaries?'" ABC president Paul Lee explained to reporters Tuesday morning. "The Muppets isn't going to look like The Muppets looked the last time [it was] on TV."
The new series is writtenand executive produced by Bill Prady and Bob Kushell. Randall Einhorn directed the pilot which shot under the working title Muppets 2015. The new show has the following synopsis:
The Muppets return to primetime with a contemporary, documentary-style show. For the first time ever, a series will explore the Muppets' personal lives and relationships, both at home and at work, as well as romances, breakups, achievements, disappointments, wants and desires. This is a more adult Muppet show, for "kids" of all ages.
Prady is best known as the co-creator of CBS' ratings juggernaut The Big Bang Theory and has a long history with the Muppets. He's written for several Muppets shows and specials over the past three decades, including, most recently, a 2007 pilot presentation for a different Muppets series. His other credits include Gilmore Girls, Dharma & Greg, and Caroline in the City.
Kushell is coming off of FX's Charlie Sheen vehicle Anger Management, which aired its final episode in December. He's also worked on Suburgatory, Samantha Who?, and Third Rock From the Sun.