New 'Scream' Trailer Gets Dark, Murders All The Current MTV Stars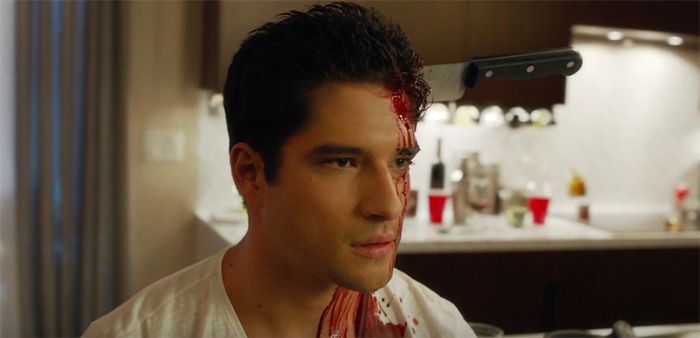 The appeal of this new trailer for MTV's Scream series isn't even the show itself — this is a trailer for those who have strong opinions about some of MTV's other current stars. This promo barely even features the cast of the new show. Instead, it highlights start of other MTV shows such as Awkward, Faking It, Teen Wolf, Finding Carter, Ridiculousness and The Challenge... and they're all dead. Check out the 'Killer Party' Scream promo below.
That's really best best pitch yet for the show, and my feelings have nothing to do with all the victims. It's a good way to demonstrate the show might have a truly evil sense of humor, which is one of several important ingredients for Scream.
See the show's previous trailer if you want to see footage that is actually from the new series.
MTV, of course, has this trailer. Scream premieres on June 30. Oh, and the song is 'It Just Is' by Rilo Kiley, helping keep the mood from being utterly pitch-black.
Everyone has secrets. Everyone tells lies. Everyone is fair game. The new series is based on the Dimension feature of the same name. The series kicks off after a cyber-bullying incident results in a brutal murder, with the shocking violence stirring up memories of a killing spree from the past that has haunted some, intrigued others and maybe just inspired a new killer. It centers on a group of new teens — with two old friends struggling to reconnect at its heart — who become lovers, enemies, suspects, targets and victims of a killer who's out for blood.